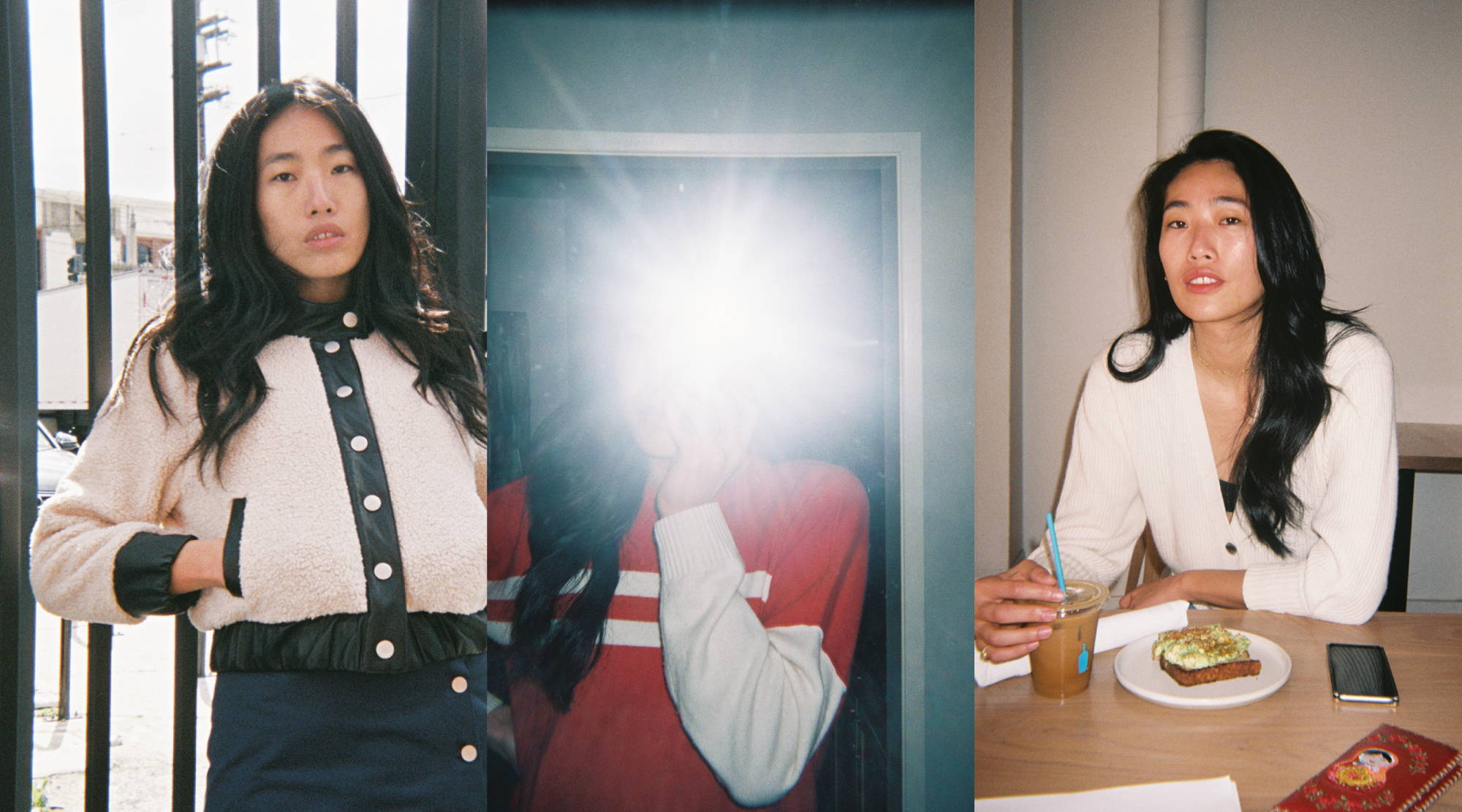 This is "UNTITLED": A series profiling American artists and creatives to share their stories and connection to design in modern America.
We interviewed Vera and gave her a single-use camera and one roll of film to document a typical day in LA wearing her favorite pieces from the Spring Collection.
Vera Wu is a multifaceted model and actress with a one-of-a-kind story to tell. Born and raised in Taiwan, she moved to Los Angeles shortly after graduating from National Taiwan University to pursue her master's degree in electrical engineering at USC. Upon graduation, and with an impressive job offer at Google, a chance encounter at a local coffee shop changed everything. Far different from what she had planned for her future, Vera declined what she considered to be her "dream job", leaving engineering behind to pursue a career in modeling. Years later, and with the portfolio to prove it, Vera shines bright in a tough industry despite her late start. Her secrets to success? Take risks, keep positive and don't be afraid to stand out.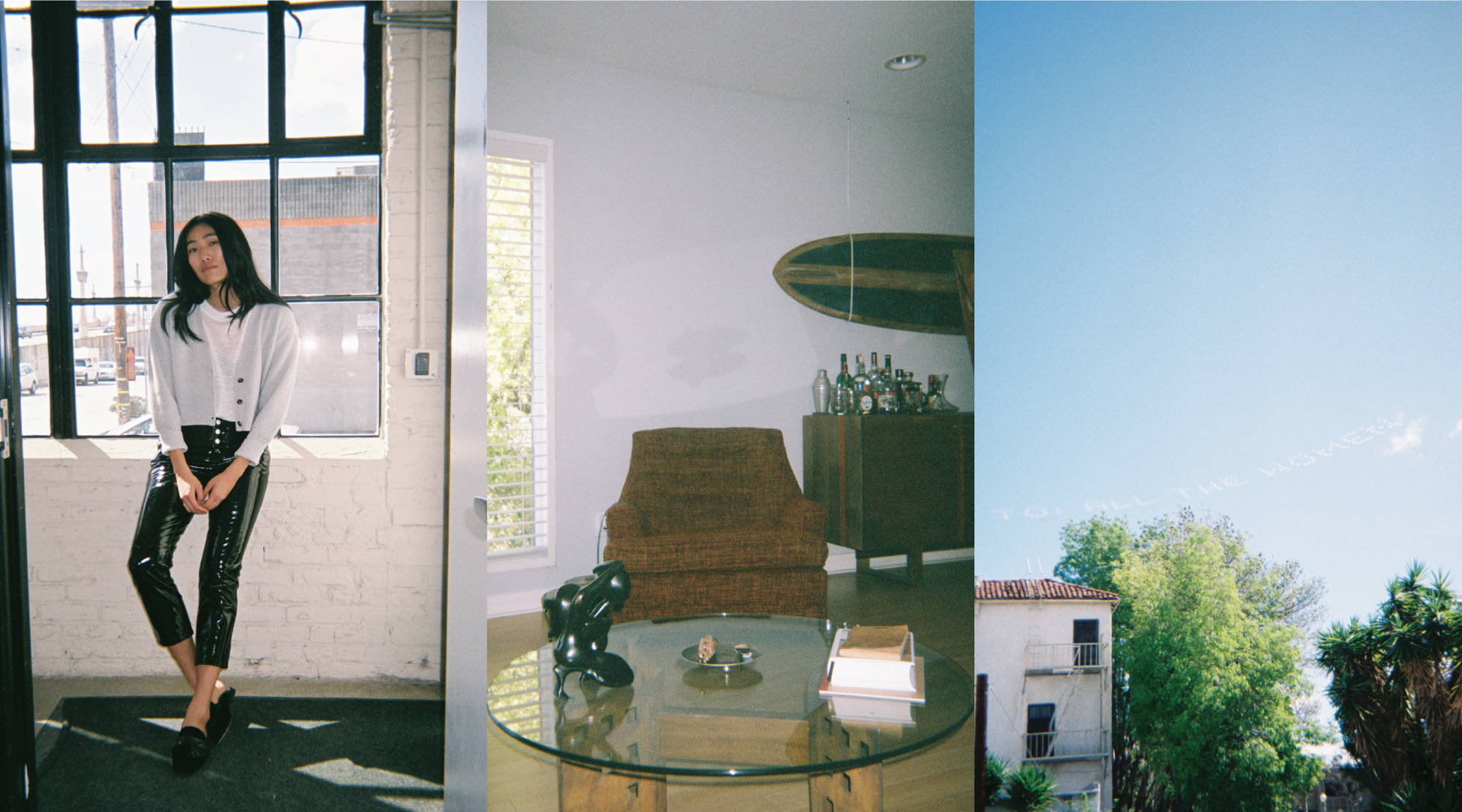 Q : How did you get your start as a model?
"I was discovered at a coffee shop in LA right before I was about to graduate from USC. I had just received a job offer to work as an engineer at Google, which was an amazing opportunity that I'm still so grateful for. A woman approached me and asked if I was a model. We exchanged information and she told me to contact her if I was interested in giving it a shot. When I first told my family, they thought I had lost my mind. My parents always knew I was a dreamer, but they never thought I would take such a big risk. I gave up the security of an amazing job opportunity to see how things would work out––and so far, so good."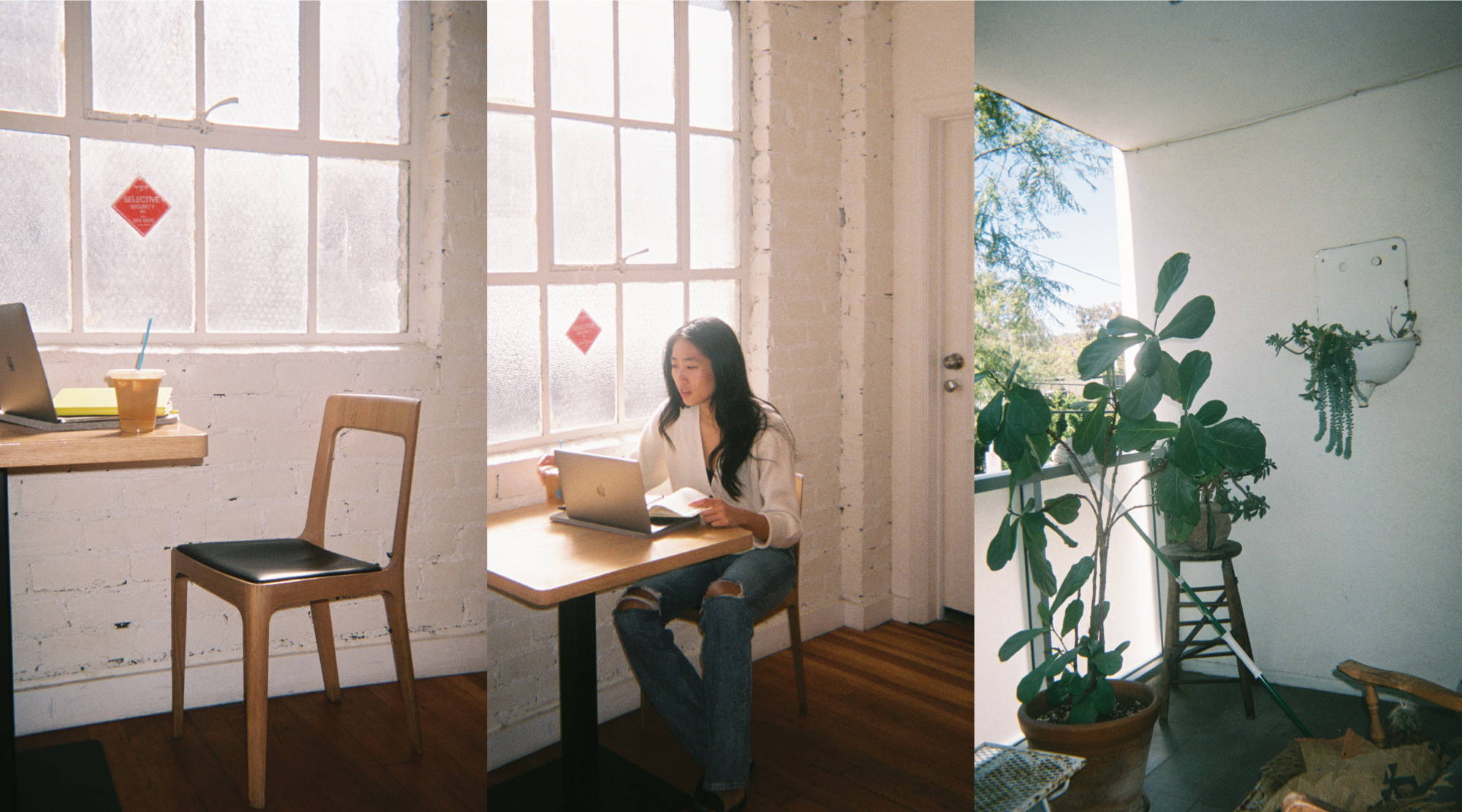 Q: What did you study in school?
"Before earning my master's degree in electrical engineering at USC I studied locally at National Taiwan University. My family wanted me to have a very secure job. It was my family who convinced me to study engineering. My dad always wanted me to study abroad, and that's why I decided to move to Los Angeles."
Q: How do you stand out in a competitive industry like modeling?
"I didn't start modeling at 15 or 16. I was scouted at 28, which is really late and one of the reasons why I stand out. You're judged by how you look in this industry. It isn't about your personality or your education. I struggled with this at first. I was concerned about my age and what people would think of me. Eventually, I realized that my age IS my advantage. Aging is okay, and I've accepted who I am which comes with my age. I've learned to accept the flaws I see in myself that others may not see. I'm also very tall and Asian. I have a strong personality and talk a lot. I'm grateful for my degree and education. When I have a bad day at work or don't land a casting, I remind myself that I have accomplished something big in my life."
Q: What are your views on social media?
"When I first started modeling, I was hesitant to use social media. I'm a private person and didn't want strangers to know the real me so much. Eventually I realized that I have to be on social media if I want to be in this industry. Social media has changed a lot of things in my industry, but when you use it right, it comes with a lot of benefits. I've been able to connect with so many creatives, photographers and brands. I'm able to express my creativity and produce my own content which leads to new job opportunities and partnerships. Things just happen that way now. That's the beauty of America."
Q: What is your most valuable trait?
"I'm grateful to be a model. Modeling taught me that I am very stubborn. When I want to do something, no one can change my mind. I'll do whatever it takes to get myself to that place.
I've learned the importance of confidence. When I first started modeling, I had no voice. I doubted myself and had a destructive mindset. I created all of these terrible thoughts in my head for no reason and I wasn't happy. I started to look at my age differently. Like a good bottle of wine, I'm just getting better with time. Despite my insecurities early on in my career, I decided to stick around and make my dreams come true. I want to inspire more people who have similar dreams but may not have had the same opportunities as I did."
Q: Any hobbies or side projects that you're passionate about?
"I don't have the same physical features as the average woman in Taiwan does. Because of that, I've struggled to fit in my entire life. There is so much inequality in the world. So much judgement. I'm working on a couple of side projects that support and bring people together. Rich or poor, educated or uneducated, everyone should have the opportunity to learn valuable skills and have the tools to live healthy, productive lives. Everyone should have access to clean drinking water and fresh produce. I've always wanted to build a community that empowers different kinds of people."
Q: Do you have a mentor? Tell us about someone who inspires you.
"I'm a nerd. When I started thinking about acting in addition to modeling, I had to do my homework. Through some research, I found this video of Taraji P. Henson. I learned so much about her: She graduated college as a young mother and didn't pursue acting until she was in her late twenties. She moved across the country to follow her dreams. I started to dig more and discovered that she studied engineering like me and left it behind because she truly believed that acting was her purpose. She is a strong, confident woman and an advocate for equal pay. I appreciate and respect people who are willing to stand up for what they believe in."
SHOP VERA'S PICKS