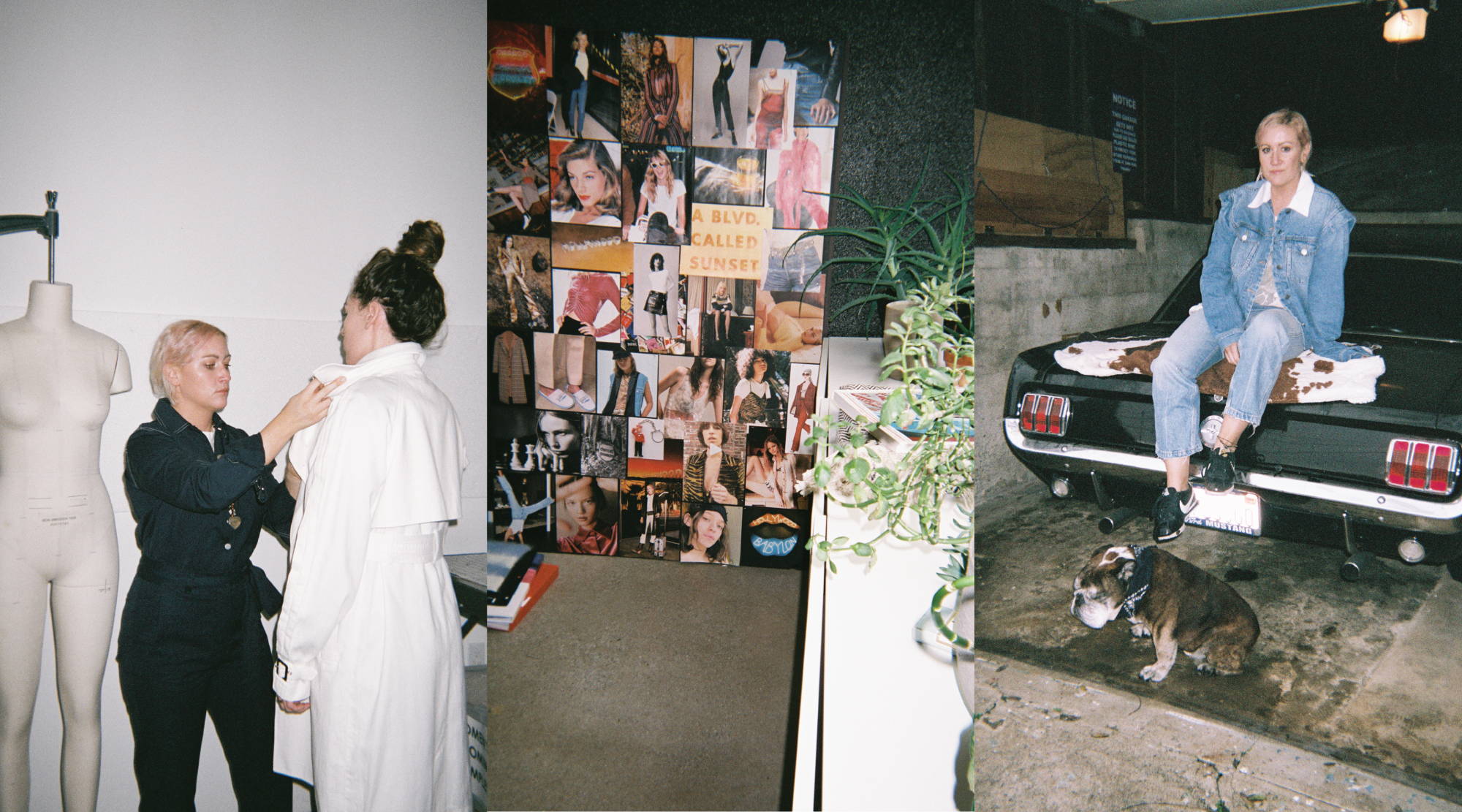 SHAYLA GUY : HEAD OF WOMEN'S DESIGN AT BLDWN
This is "UNTITLED": A series profiling American artists and creatives to share their stories and connection to design in modern America.
We interviewed Shayla (our very own womenswear designer) and gave her a single-use camera and one roll of film to document a day at our creative headquarters in Los Angeles––wearing her favorite pieces from the Spring Collection.
Shayla is the LA-based designer behind BLDWN's womenswear collections. Originally from Fort Wayne, Indiana, Shayla moved to Los Angeles at eighteen to pursue her degree in fashion design. Shayla's background includes creative direction, denim and ready-to-wear design for some of the top fashion brands in Southern California. Skilled in tailoring, print making, textile design and denim, Shayla's knack for reinventing timeless American classics manifests itself in BLDWN's new Spring Collection.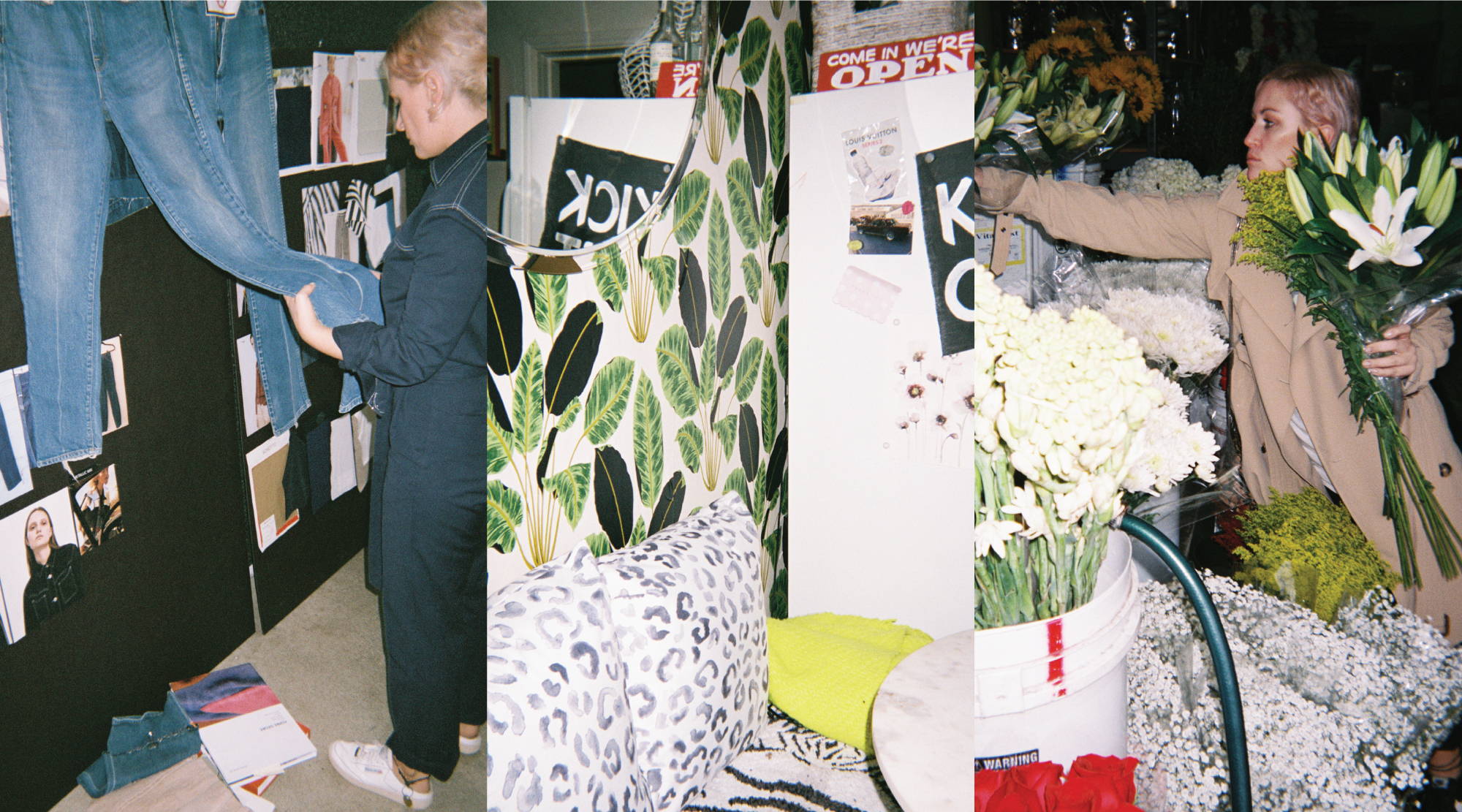 Q : How did you get your start?
"Since my personality is a bit more reserved, clothing has always
been my outward expression of choice. Clothing inspires confidence.
It can be mixed and matched to suit any and every personality. So, I
moved to LA and went to school for fashion design. I really
took the time to learn the technical aspects of garments, the
nuances of a strong brand and how to make an impact in a
competitive market. I am fortunate for the opportunities I've had...
they weren't lucky breaks. Like any industry, working harder than
the next guy, doing more than what's asked and believing in
yourself is how you really 'make it' in fashion."
Q: Describe your personal style. Is it reflected in your design aesthetic?
"I do a lot of high/low mixing. I'm a hunter-gatherer when it
comes to my wardrobe. Cool over pretty, relaxed over tailored and
androgynous over feminine. And comfort over everything! My
design aesthetic is the complete opposite! I love clean lines,
beautiful colors and pared-down styling. I'm very comfortable
working with print and color, which I don't wear too much of."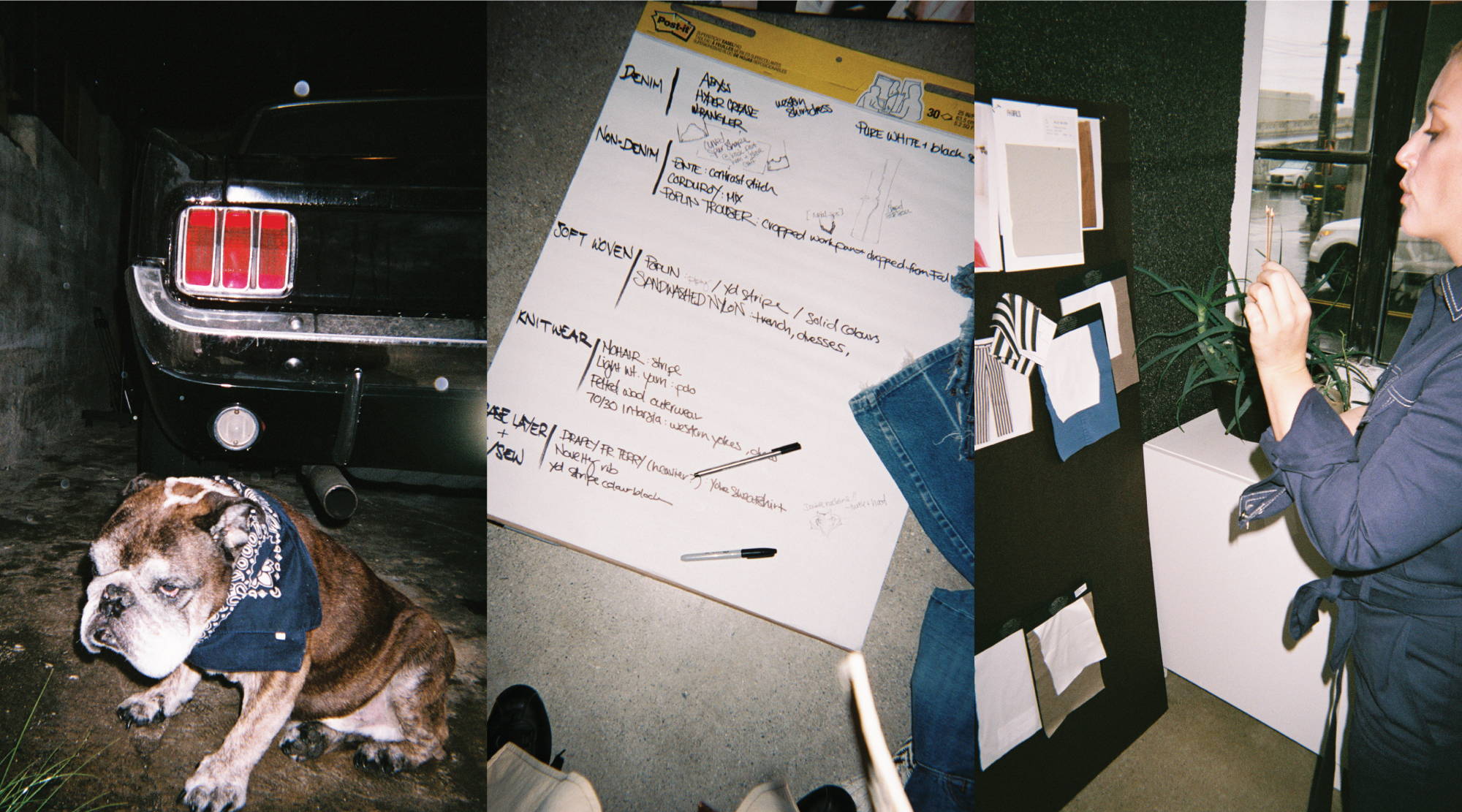 Q: What is your favorite piece to design?  
"I'll start with something classic and figure out how to twist it
just enough to make it feel fresh. Or, I like to reference several
classic details, silhouettes, etc. and mix them together to create
Q: Describe the BLDWN woman. Who do you design for?
"The BLDWN woman is 'relaxed cool', yet very put-together.
She's confident, ambitious and creative. She knows how to get
dressed every day, maximizing her pieces for everyday and
everywhere wear. With that, I'm careful that everything I create is
versatile, minimal and understated."
Q: What is your favorite piece from the Spring 2019 Collection?
"I love the Sterling Trench in sepia. I go back and forth between a
casual look (sneakers and tees) or silk-lined blazers for a sleek and
sophisticated alternative. So, I'm always on the hunt for a third
layer that can be dressed up or down easily. The trench is it."
Q: Why is working as a team so important when designing a collection?
"I am proud of the young designers who work with me. So many
hands touch the product before anyone sees it. The more in sync a
team is, the better the outcome. With true collaboration, you can
end up with something that's far better than what you initially
Q: What is the best piece of advice you've ever received?
"'It doesn't have to be done perfectly, it just has to be done'.
Taylor Tomasi Hill said that to me over the phone during a
collaboration project at a previous job, and I think about it
sometimes when I get stuck. I'm always trying to perfect
everything. Make it cooler, take it further. Taylor's style is
impeccable. She's a savvy business woman and a great human. I
remember feeling so inspired to hear that coming from her."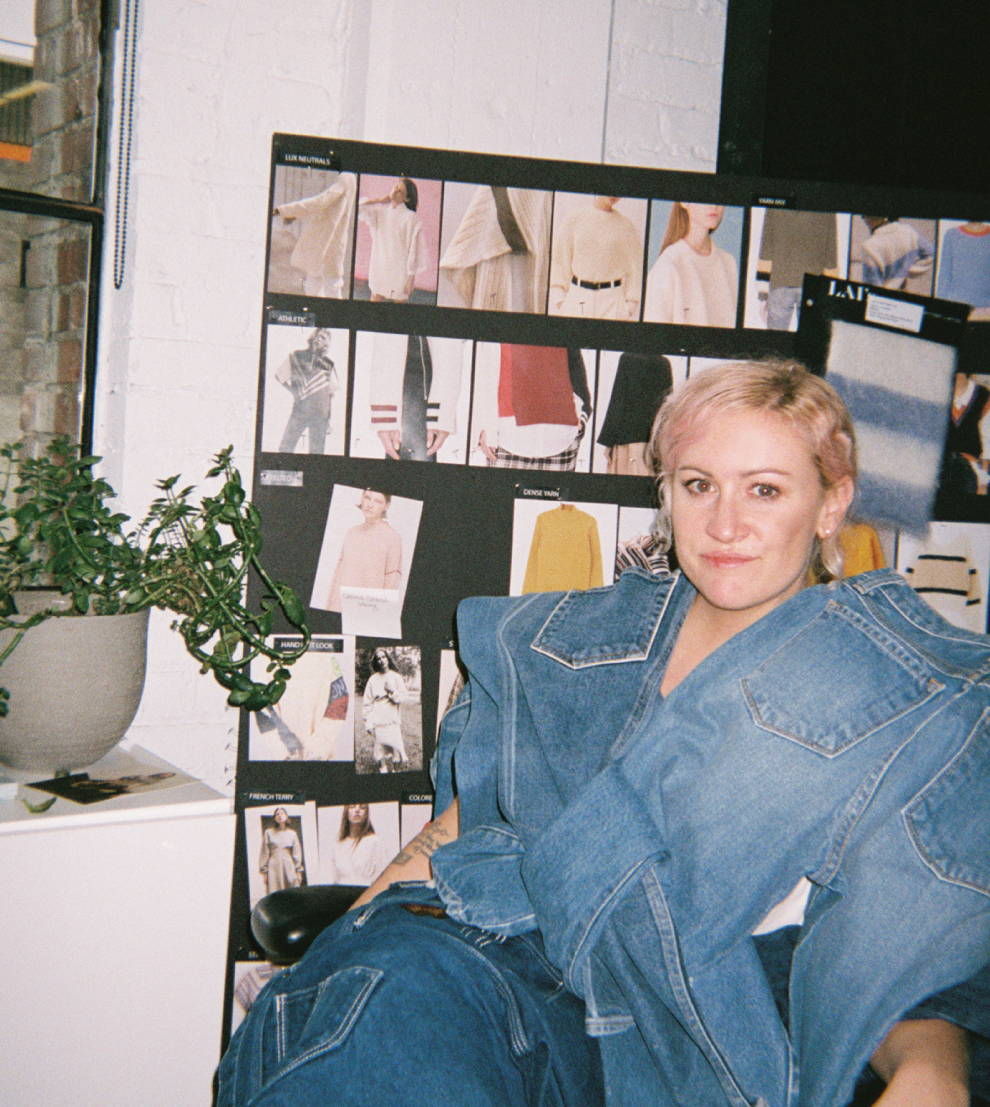 Q: Give us a sneak peek. Are you currently working on something new that you're really excited about?
"I'm excited for denim! It's fun to see
how far you can push to make something so classic
feel modern and unexpected."
SHOP SHAYLA'S PICKS