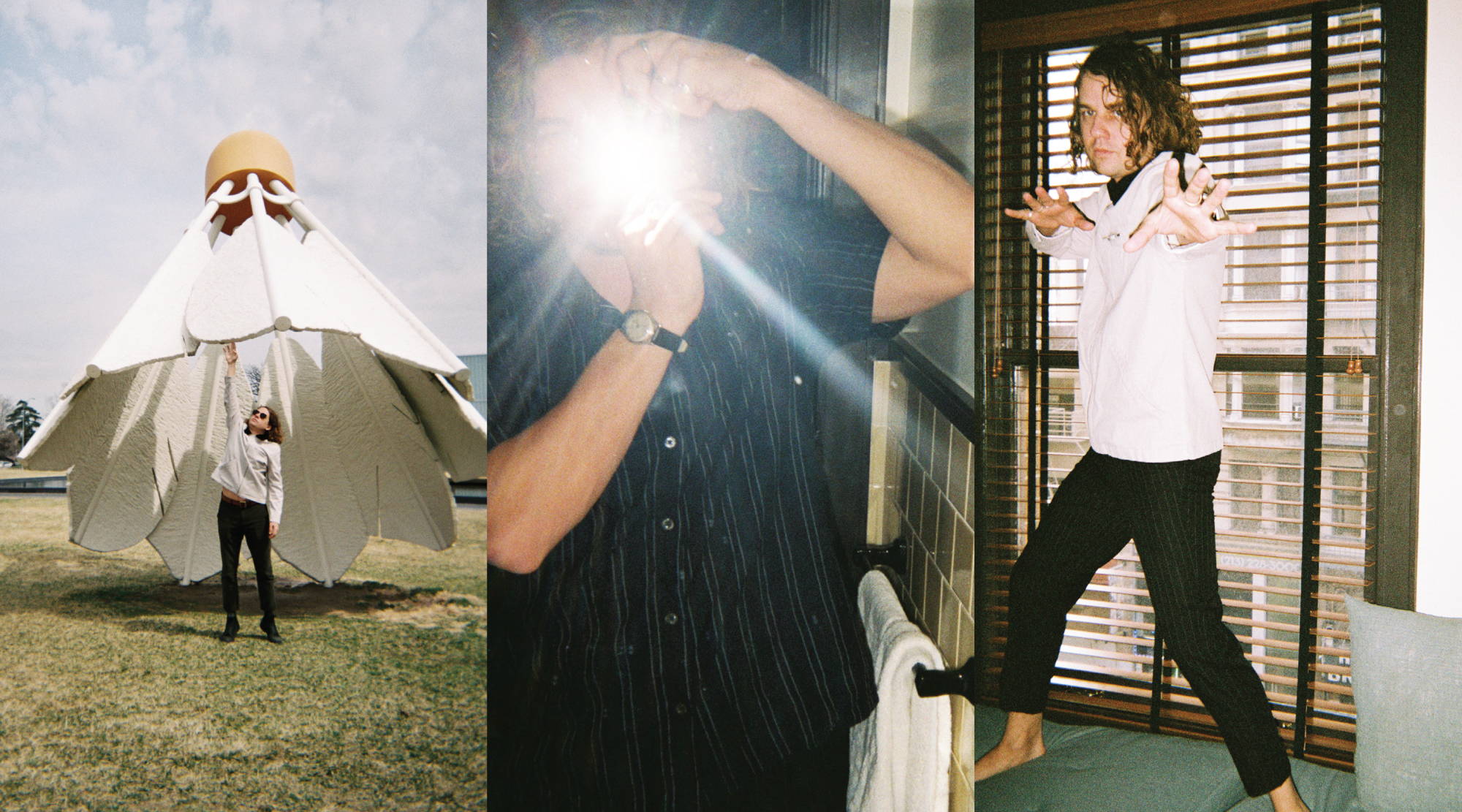 This is "UNTITLED": A series profiling American artists and creatives to share their stories and connection to design in modern America.
We interviewed Kevin, giving him a single-use camera and one roll of film to document the days leading up to his 2019 tour wearing our Spring Collection.
Kevin Morby is an American musician, singer and songwriter based in Kansas City. Since beginning his solo career in 2013, he has released four critically acclaimed records, with his fifth and highly anticipated album Oh My God set to debut at the end of this month. We caught up with Kevin before his latest show in Los Angeles, where he premiered an accompanying short film influenced by the sound and vision behind his forthcoming album.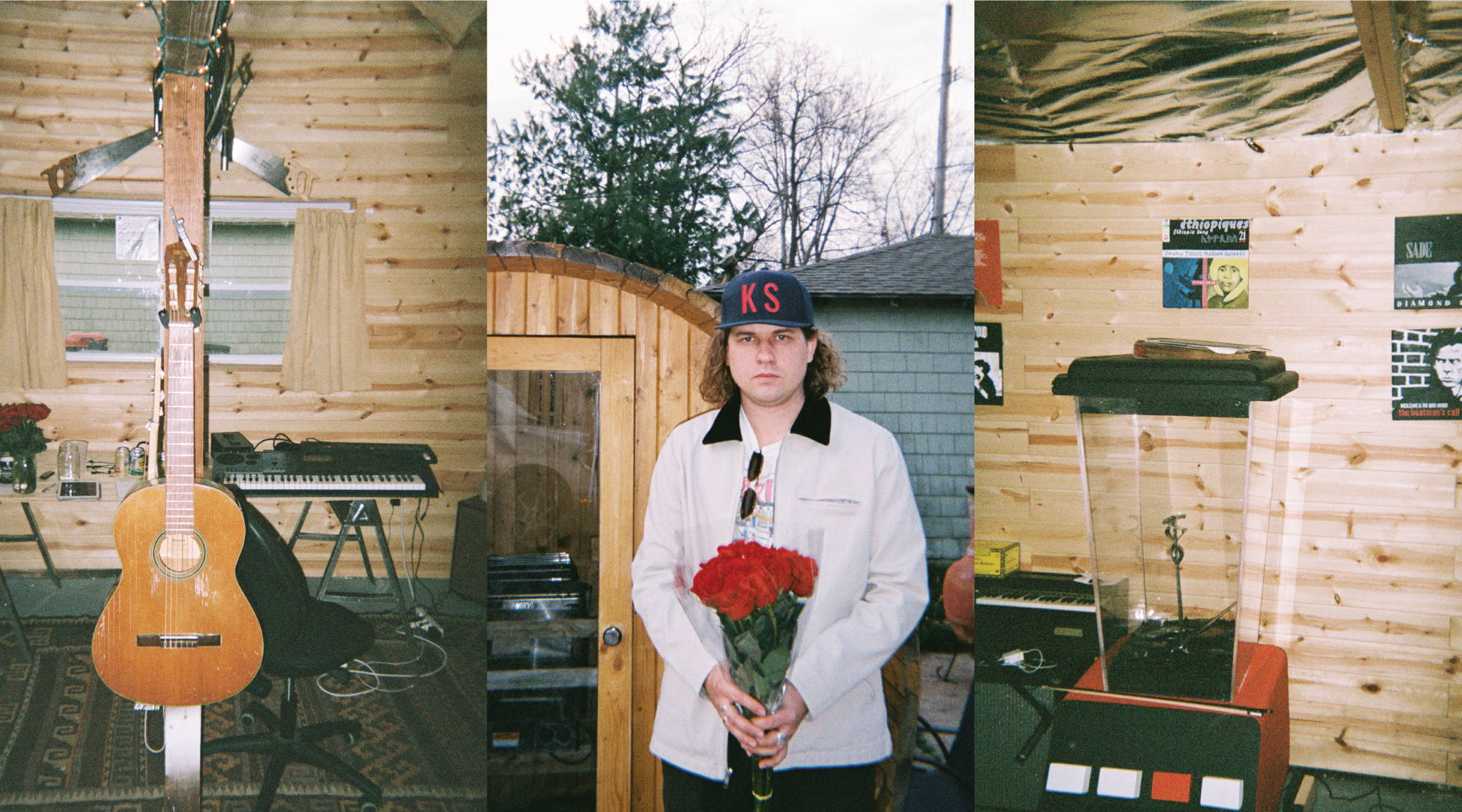 Q: How did you get your start?
The first guitar I ever got as a kid was out of a Sears catalog when I was ten. The first two years I had it, I didn't know how to tune it. I would write songs on this cheap guitar that was really out of tune.
In Kansas City I would play around town under my own name. I'd play in various punk bands and was sort of part of the punk scene. And then I moved to New York City. Quickly after moving I joined a band called Woods, and it all really started from there. I joined another band called The Babies and was with them for five years, and then I left both of them and started making records on my own. That's the short version.
Q: Anything in particular that inspires your music?
There are really no rules on that––it's all over the place. Each song is kind of its own thing. It can be a tiny idea that turns into a big idea, or a big idea that turns into a tiny idea. Some are autobiographical, some are pure fiction. All mediums of art at some point inspire me. I have songs about a painting I've seen, or a book I've read, or a movie I've watched.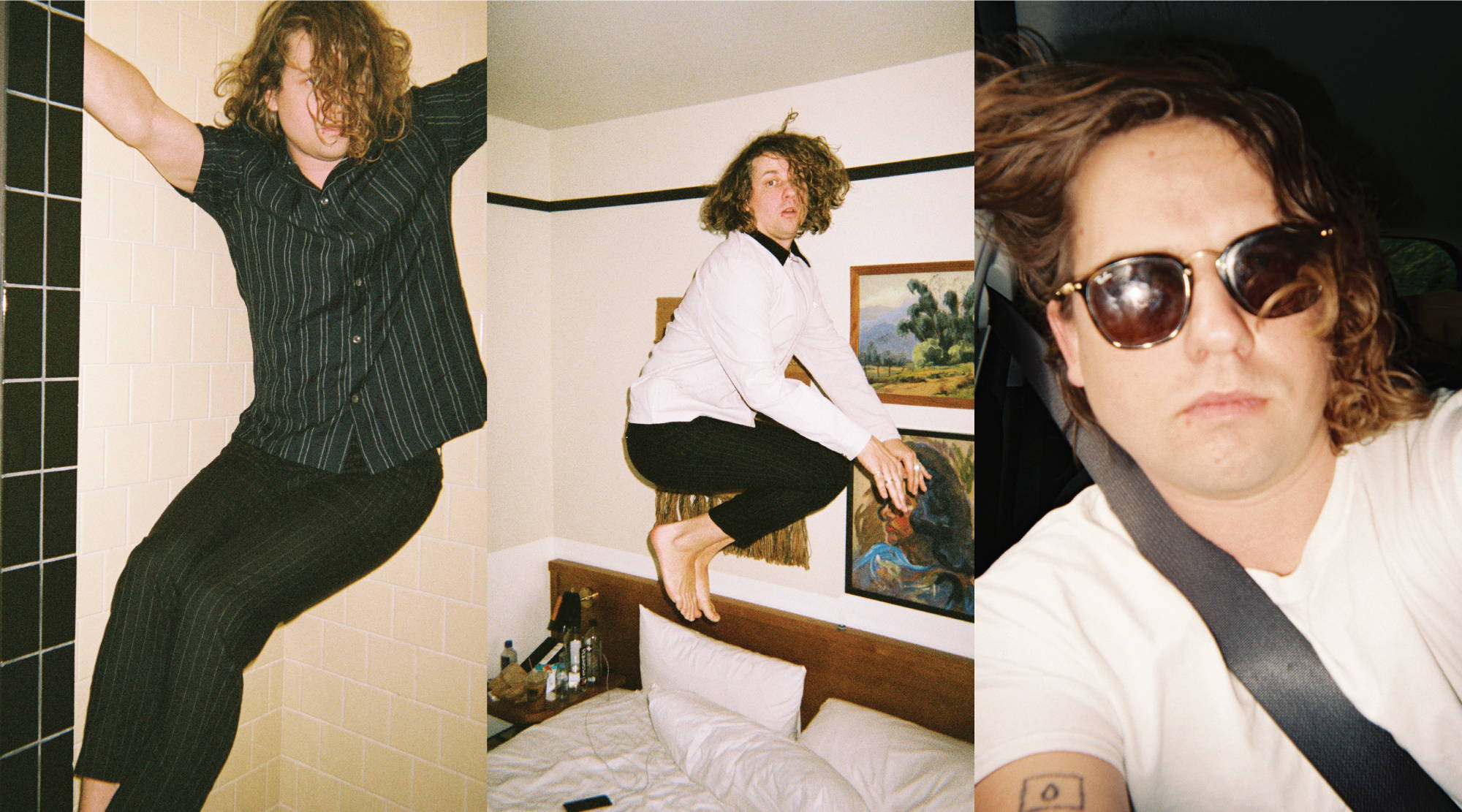 Q: When working on an album, what is your creative process like?
I'm always writing songs. I do that alone. It'll get to a point where I have four or five songs that share a general thread––there's a theme running through them. Once that happens, I notice I'm writing in a certain direction and that's the blueprint of the record. Once I've realized that I have a concept I'm working on, it's about filling it out. I come up with the beginning, middle, end and fill in the gaps.
Q: You're releasing your album Oh My God with a companion short film. Tell us more about that.
It's definitely a new creative outlet for me. My friend Chris Good from Kansas City directed it. He's done a lot of stuff for great bands and music videos, including all my music videos for this album. I wrote the script––it's a visual representation alongside the album and a fun way to explore it. The whole record is weaved in and out of the film.
Q: Is it necessary to evolve as an artist in order to keep up with the changes and trends in the music industry?
There are definitely things that are changing day by day, especially in this new wave of technology with streaming, music journalism and things like that. But I've never felt the pressure to change. I know the change is happening, but in terms of the actual subject matter and material, I've never felt like I needed to start writing a different way.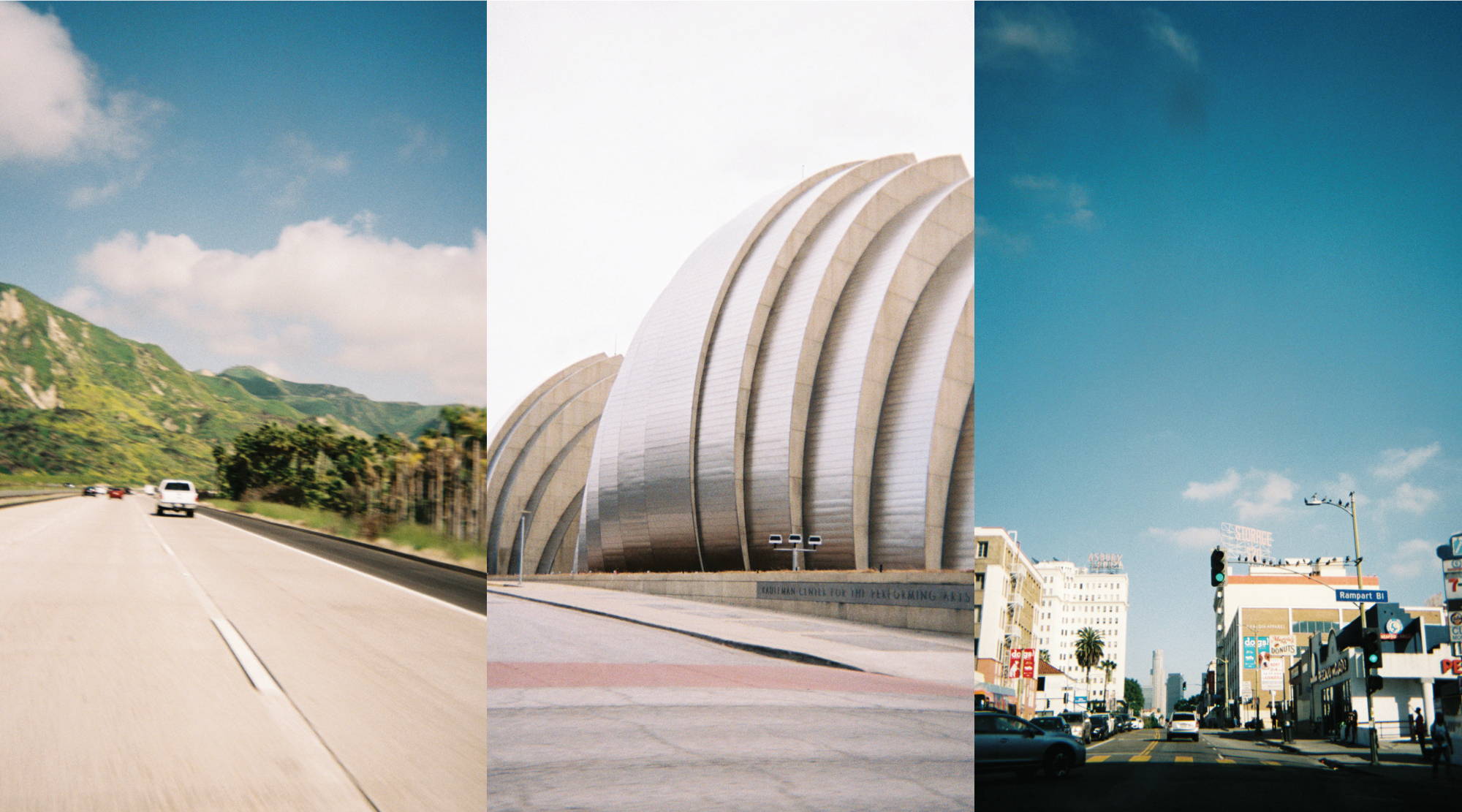 Q: What is the most challenging part about releasing new music?
The most difficult thing is letting go. It's like letting your baby go. It's a vulnerable thing where people judge as they please.
Q: What is your favorite American city and why?
That's very hard to answer. You know, I really feel like my three places are LA, New York and Kansas City. Kansas City felt the most like home growing up even though I lived in Oklahoma, Texas and Michigan before that. Then I made New York my home at age eighteen and lived there until my mid-twenties. Then I moved to LA. These are the three places I'm super comfortable in, but I don't know, the thing about that is I really just love every American city. My girlfriend lives in Birmingham, Alabama, so I drive there from Kansas City a lot. I stop in Memphis along the way. I love Nashville, Miami, Austin…I love it all. [American cities] are kind of like movie sets on the side of a highway. You know how they all work, but each kind of speak their own language. I just find them endlessly interesting.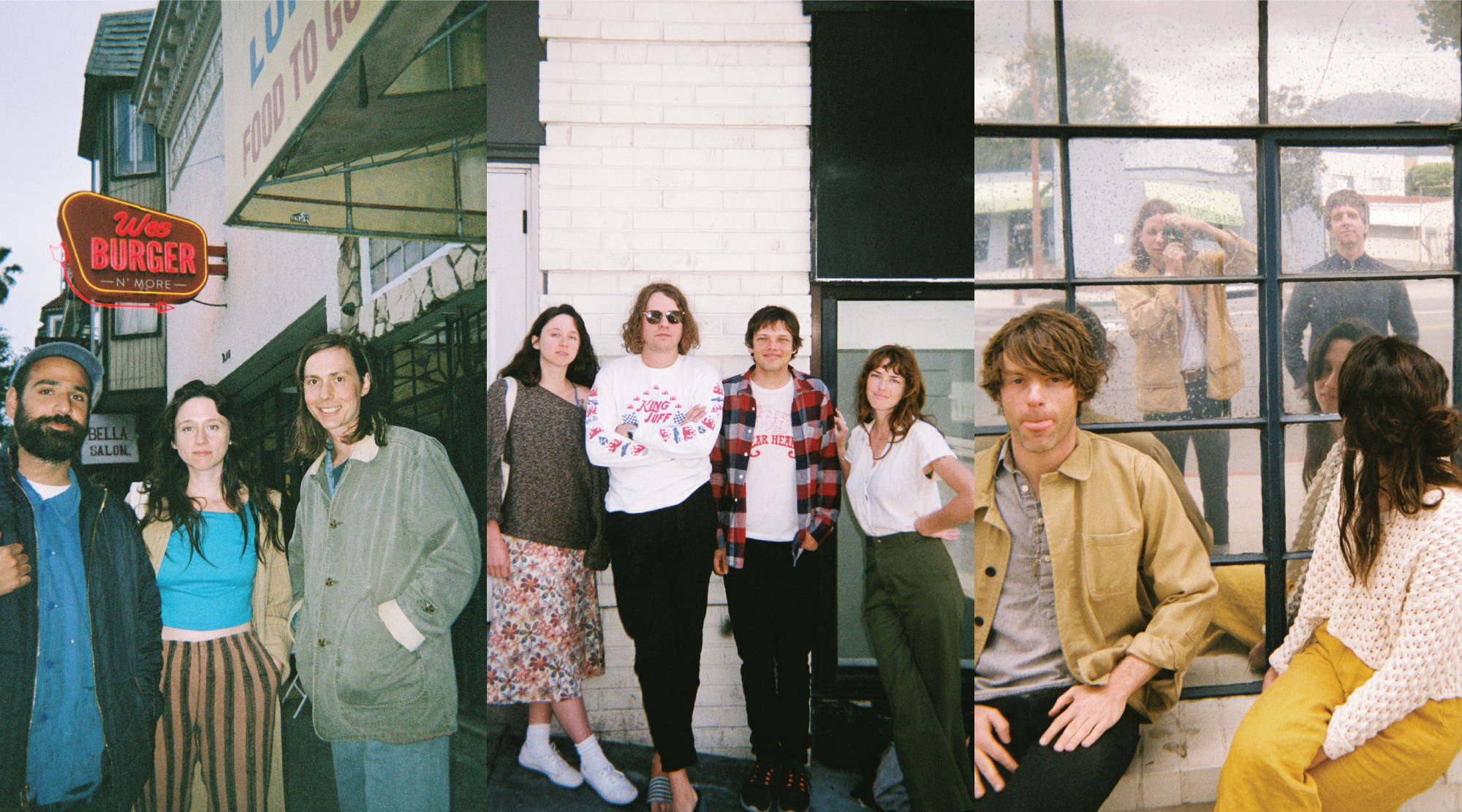 Q: All-time favorite record stores in America?
I love Academy Records in Brooklyn, Harvest Records in Asheville, North Carolina, Love Garden Sounds in Lawrence, Kansas, Mills Record Company in Kansas City. Out in LA I love Permanent Records. I think my favorite in the whole country is Mississippi Records in Portland, Oregon.
Q: Any advice for someone looking to become a musician in 2019?
My advice is really just to do your thing and do it within a community of friends. In terms of how music works these days, make stuff and put it out there for the world to hear. I've always thought that if you begin something and start putting on shows and making records, people will eventually catch on.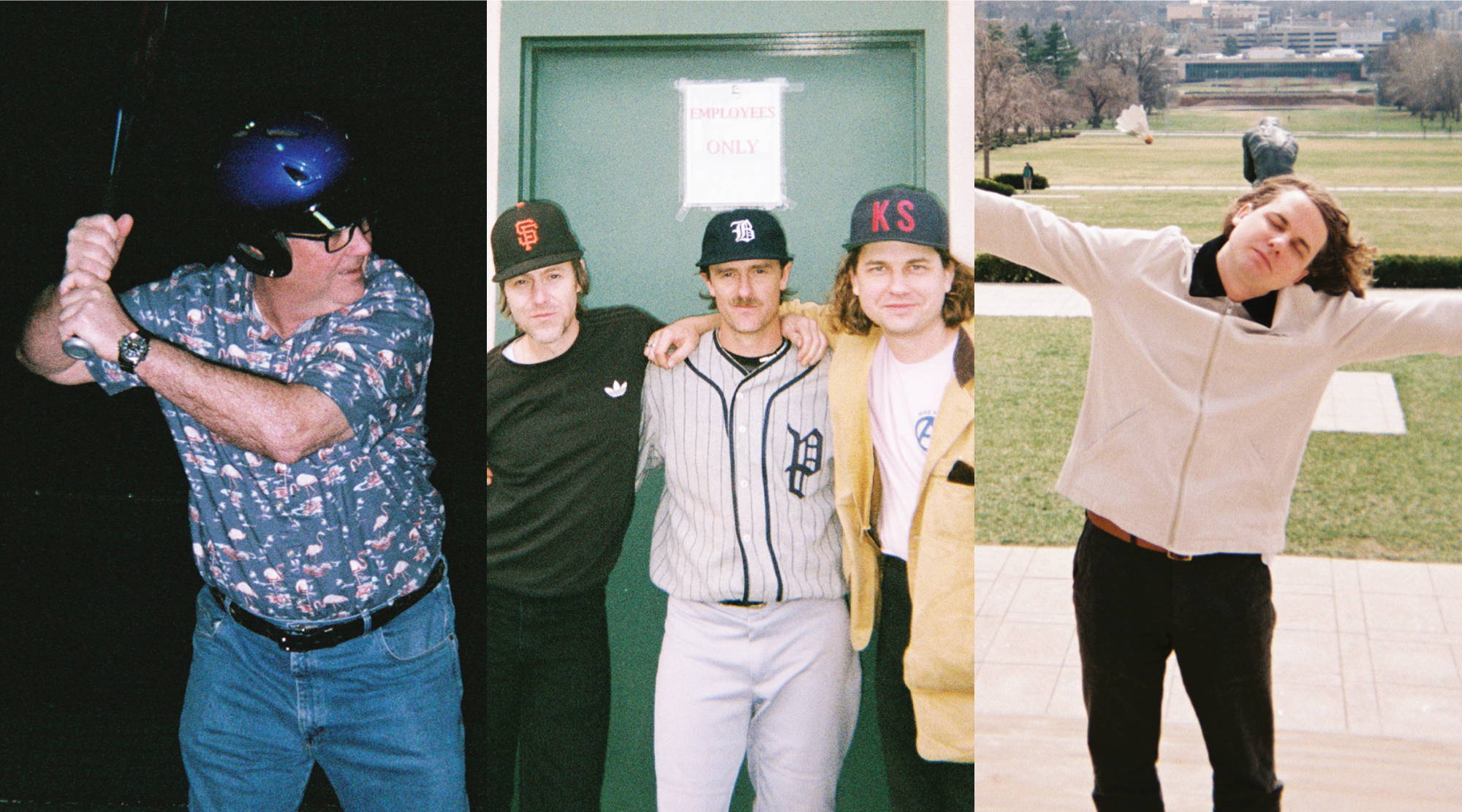 SHOP KEVIN'S PICKS