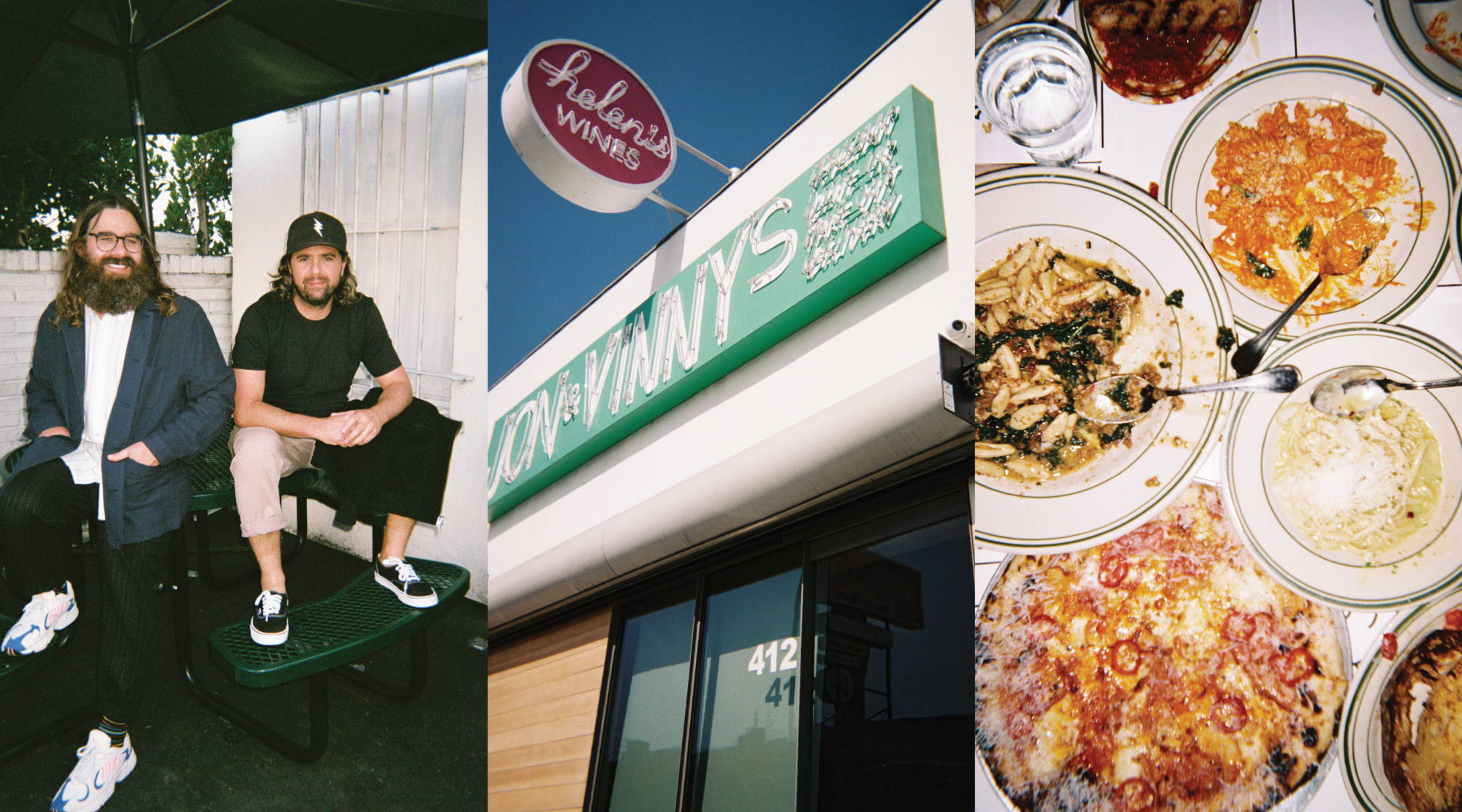 JON SHOOK & VINNY DOTOLO : CHEFS & RESTAURANTEURS
This is "UNTITLED": A series profiling American artists and creatives to share their stories.
We sat down with Jon Shook and Vinny Dotolo, the award-winning chefs and restauranteurs behind Jon & Vinny's, Animal and Son of a Gun in Los Angeles. Following our interview, we left them with a single-use camera with one roll of film to capture and share what inspires them. Their photos––developed by us––provide a raw, unedited glimpse into a typical day in LA for Jon and Vinny, doing what they do best, wearing their favorite pieces from our Spring Collection.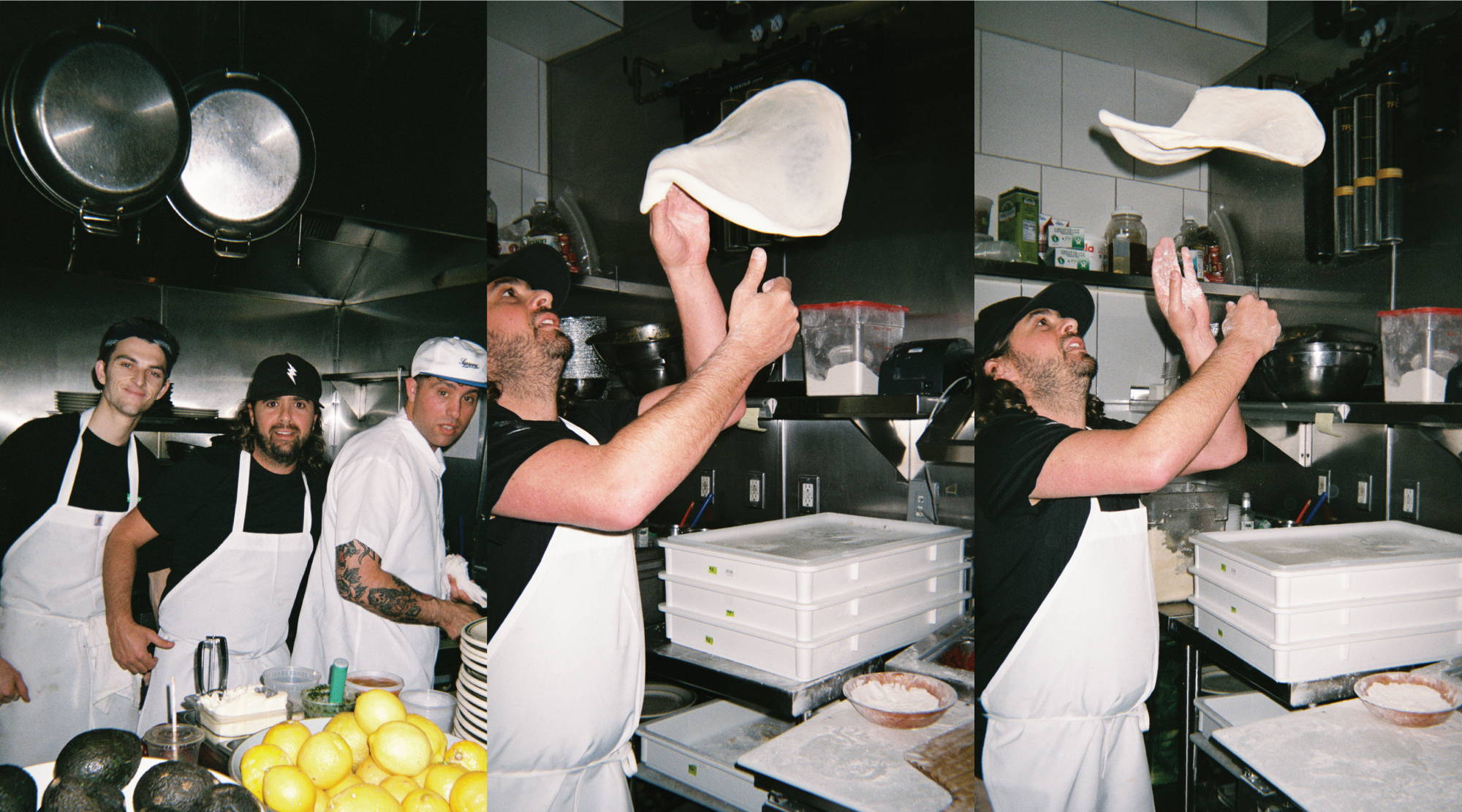 Q: How did you get your respective starts in the industry? Any notable experiences that really stand out?
Jon: I started as a dishwasher, and then I went to culinary school. Vinny, I believe, started the exact same way, but at different points in our lives in different parts of Florida. We met in Culinary School after we both had dabbled in the industry in different ways and developed a friendship. I think that was kind of the start of it. It was the breaking point, you know, between each other. We gave each other the drive and the want to push each other. That really helped propel us to where we're at currently.
Q: Did you have any kind of natural affinity for cooking, whether through your families or upbringing?
Vinny: I grew up around people who cooked, but nobody was in the industry. There are no restaurants in the family, but food was always around, and my family always went out to eat on the weekends. It was a mix between eating Chinese food and pizza and homemade pasta that my dad would make. My dad was into cooking. He'd always make our birthday cakes for us, too. Food was around, but it was never pushed on us and it definitely wasn't high level. It wasn't like we were eating truffles and caviar and foie gras.
I got into the idea of cooking when food TV became a thing. Cooking as a profession seemed interesting. I found myself starting to cook after school or help my dad. When I was sixteen, I worked as a fry cook, dishwasher and delivery driver for a barbecue place––it was like three jobs in one. I would wash dishes then run the food out to my car. It was old school where I'd have to look at a map and figure out where an address was. I would clean out the smoker and watch them make barbecue sauce. It was a grind at the time, and I loved it. Then, I got a job in the cheese department of a place kind of like a Whole Foods. After that, I went to culinary school.
Q: Was culinary school what you expected it to be? Did it reaffirm that this was what you wanted to do?
Jon: At the time, I was like 'culinary skills are expensive, I'm not sure if I'm learning anything'. Now when I look back, you realize there are some good fundamentals and foundations. I didn't grow up around food either. My parents weren't into cooking. I was naturally good with my hands and really good at cooking on the line. That's how I got to do it. I went to culinary school and was feeling this sense of disappointment that I was spending so much money when I was learning more on the job. Now when I look back and think about it, there were so many things I didn't even realize that I was learning at the time.
Q: How has your training informed you as you've opened restaurants and built out teams? What does that process look like for you?
Jon: It's a combination. When we're thinking about projects, we spend a lot of time streamlining what we know, and how to source staff that can learn, understand, retain information and execute it day in and day out. We spend a lot of time on that. We're fortunate to have a lot of people in our group that have stayed with us for long periods of time––they're the reason we grew up. We want to create more opportunity for them. There are so many people that deserve opportunities to work in our group, and they'd hit a plateau if we didn't create more opportunities for growth.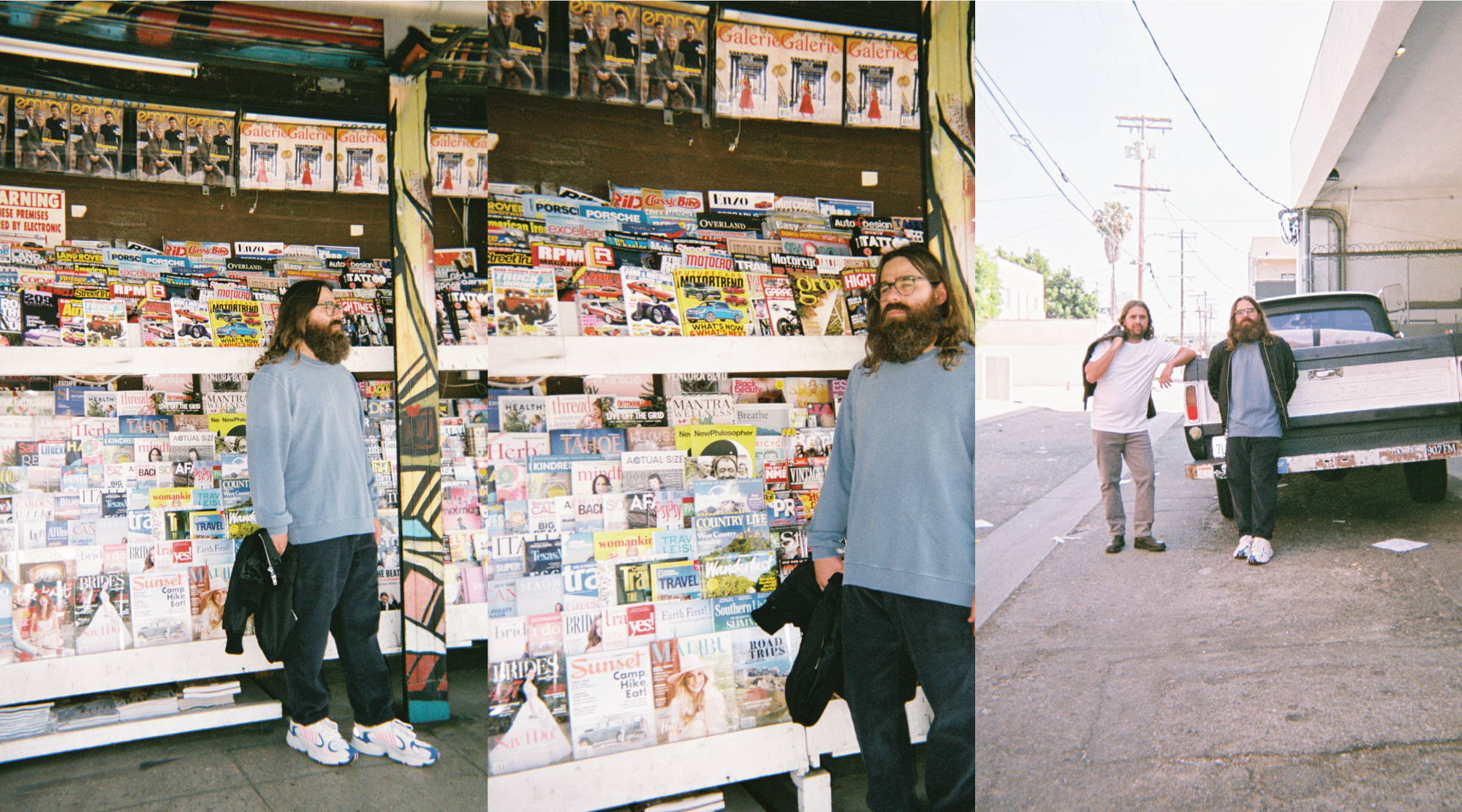 Q: There is a genuine sense of family and community in your restaurants that is really special. What's your philosophy and approach in building that?
Jon: We start with the ingredients and try to get the best that we can get. We're also in an interesting situation. We have the restaurants we chef at, and restaurants where we're more of a producer and partner. We're able to talk about our experiences and what we're going through very openly because we're a partner.
Vinny: It starts with building the culture around the restaurants that we have. It starts with us. We manage and hopefully mentor or coach in a way that isn't like a dictatorship. But people know they have to have boundaries, they have to have rules. There's a corporate layer to it, but it doesn't feel corporate. Each restaurant feels like an individual, genuine experience because they come from a genuine place. At Jon & Vinny's, we want to make Italian American food. We want to make Animal indulgent and delicious, a reason why you went out to eat. We want a seafood restaurant to represent where we're from and the things we love about the Eastern seaboard of the United States and abroad. It all comes from a genuine place. The umbrella of it is the same in that sense, but I think that if you picked apart each individual restaurant, they all have different personalities and skillsets. The chef at Son of a Gun does not want to be a chef at Jon & Vinny's and vice versa. And that's cool.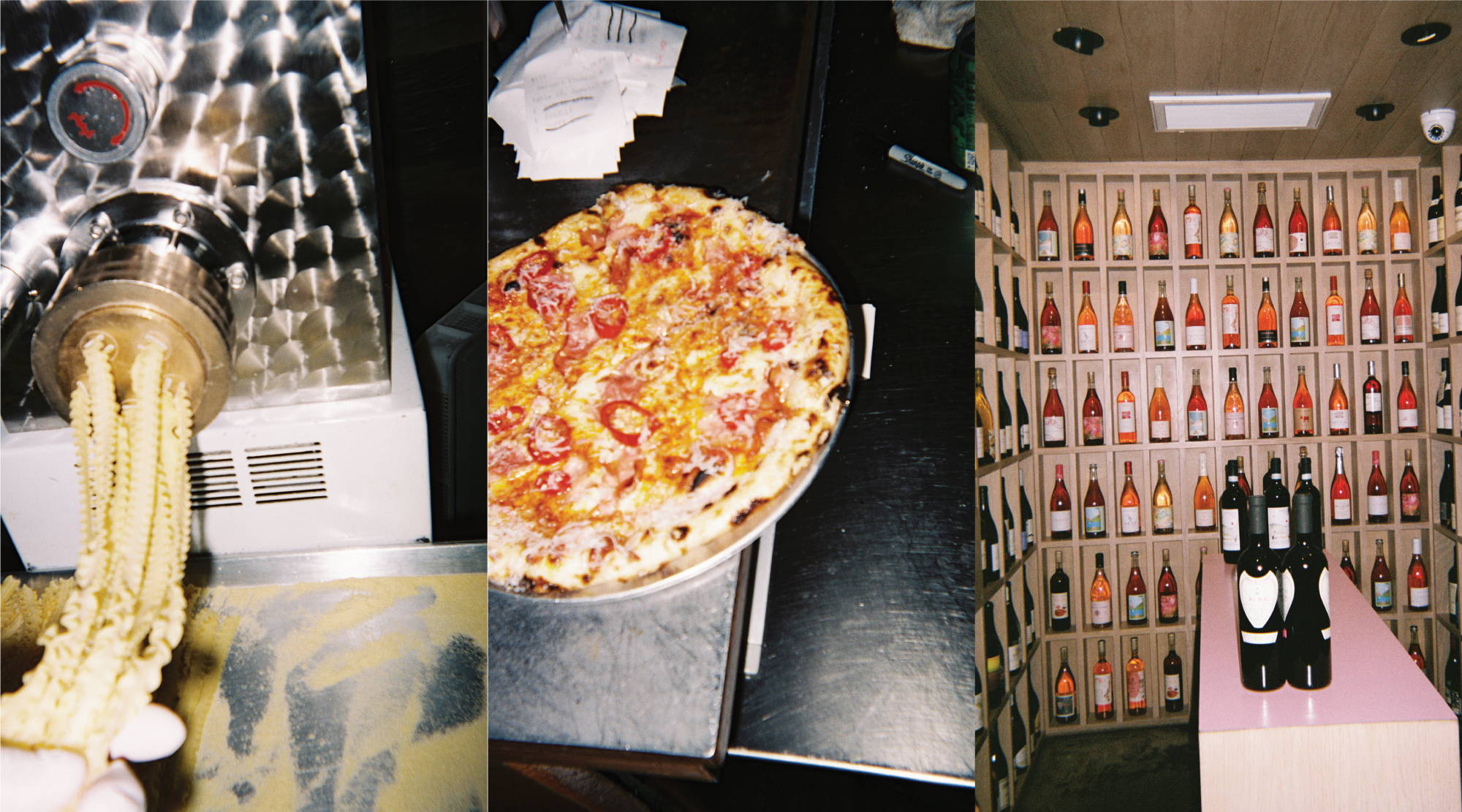 Q: You both came into this industry at a fairly young age. Has there even been a time since that you've considered something else professionally?
Vinny: We've put a lot of stuff aside in our life, like in our early days when a lot of people we knew were having fun, traveling the world and living on a shoestring budget. We were living on a shoestring budget, but we were working our asses off. That got us to where we are now.
Jon: As Vinny said, it's like we put everything else on hold in our lives to be able to do this. Currently, we're trying to focus not just on our professional careers but our personal careers. We neglected them so long and we're both fathers. That to us, being parents, is the most important thing right now. Up until we were both parents, it was about the restaurants and our egos and now it's about them. We've passed on a lot of things, put a lot of things on hold and take our time on a lot of things to be able to provide for [our families].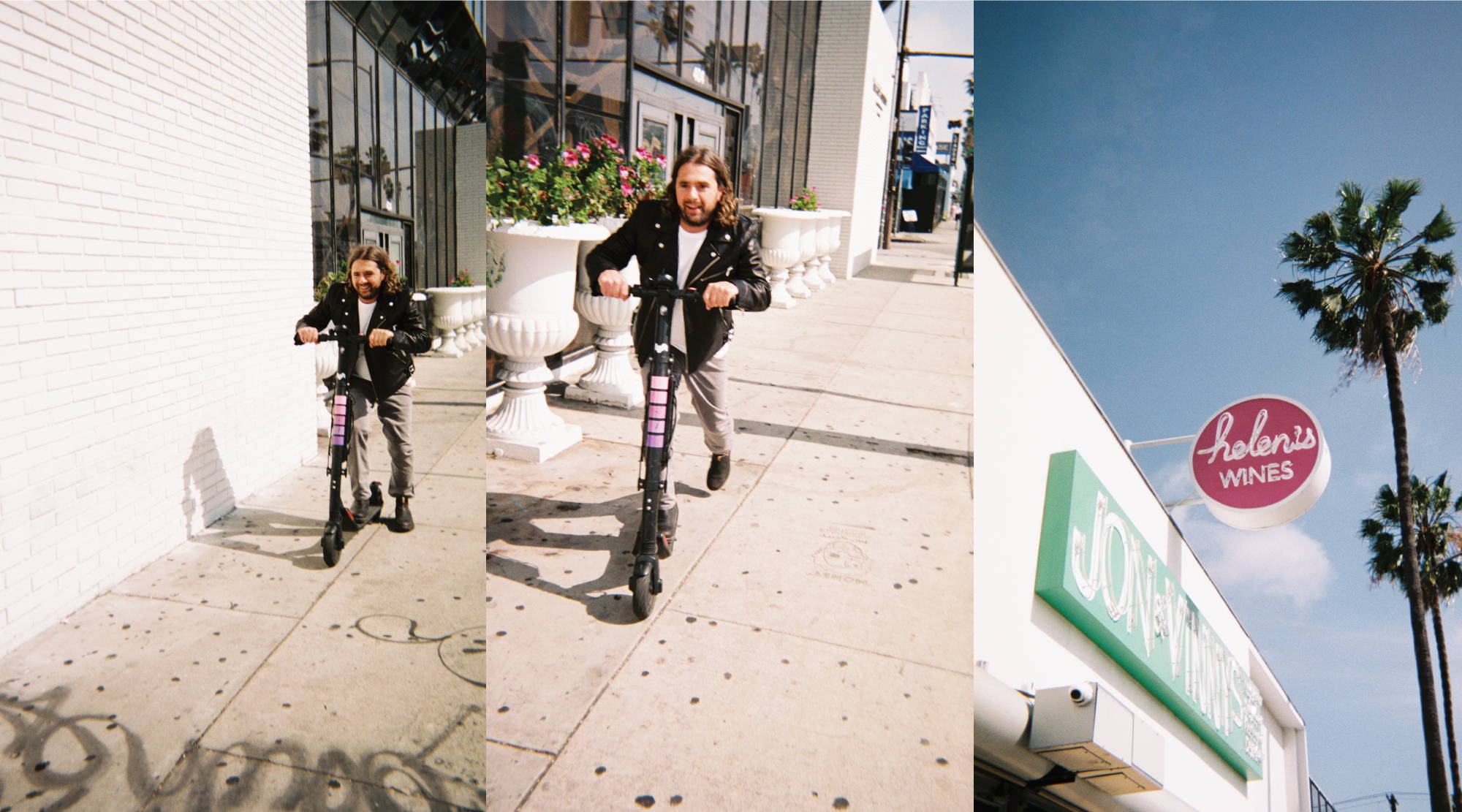 Q: Any passions or interests outside of work that would be surprising?
Vinny: There's this idea that the chef always has to be at the restaurant, and I think that idea has changed because of the media. Chefs get to do cool shit. Chefs aren't just schlubby characters that walk in a restaurant, make delicious food and go home. Actually chefs, a lot of the time, have great taste in a variety of things. You know they love great food. They love high-caliber food, high-caliber ingredients. They probably like nice clothes. They probably like good art. They probably like nice design. Chefs are more dynamic human beings than you may have thought they were.
Q: Do you pride yourself on being American chefs?
Jon: We are American-trained chefs. Obviously, there are French techniques, and there are Asian techniques. There are Southern techniques. There are techniques from all over the world, but at the end of the day we're American chefs and this is our upbringing. We can use whatever we want. Right? Because America is a melting pot. It's like Jon & Vinny's. We call Jon & Vinny's 'Italian" but is it 'Italian American'? Is it 'Californian Italian'?
Vinny: We reference every food culture. I think Jon & Vinny's is the most singular palate compared to Animal and Son of a Gun. Animal and Son of a Gun feature more global flavors, but Jon & Vinny's is the one that is Italian American, like Jersey, New York, Delaware and Philly. We reference Italy but we're not so hardcore about it, like 'this is a Tuscan dish'. There's also a little undertone of California in the dishes because of where we are.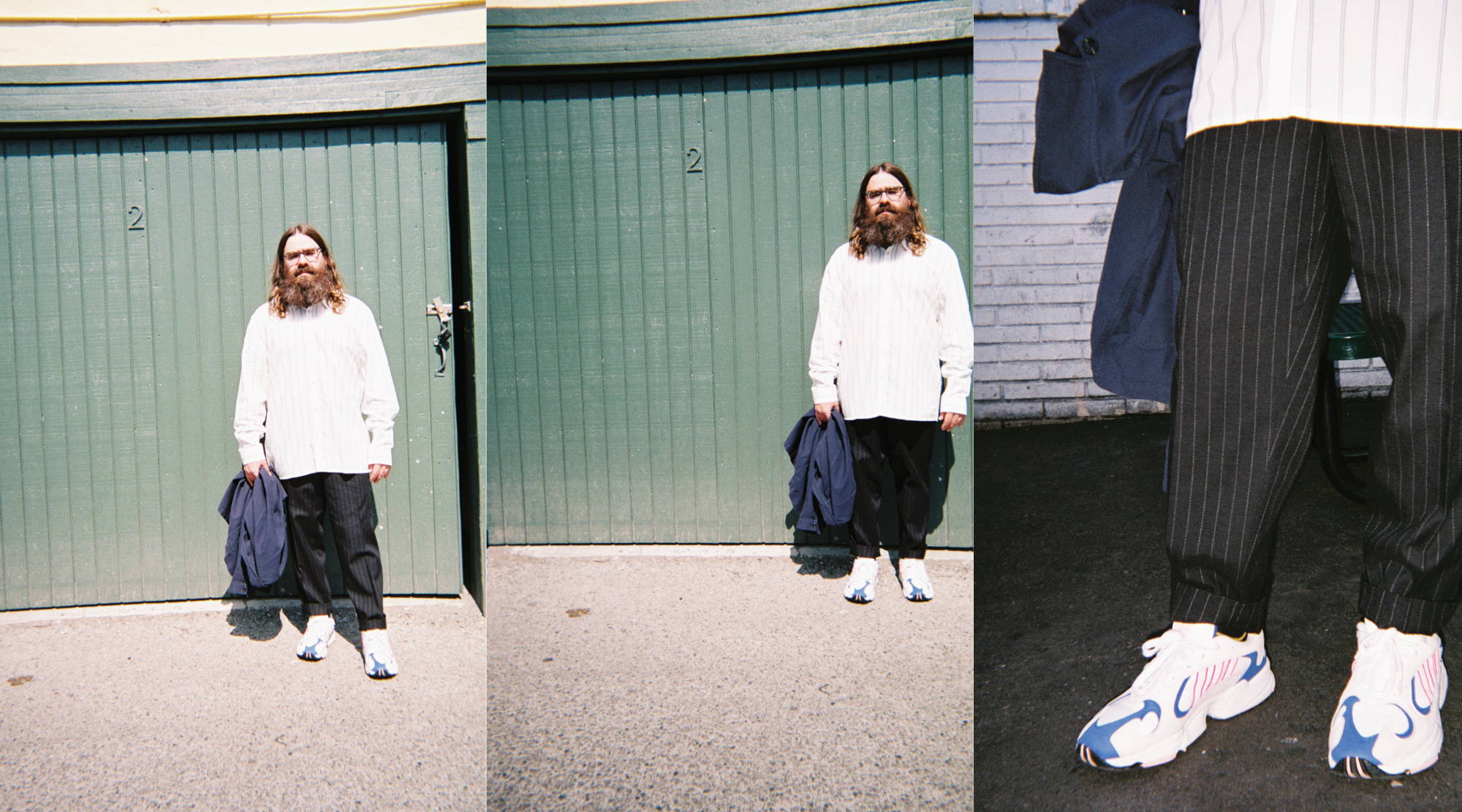 Q: Is there a go-to meal that you each cook at home?
Vinny: Roast chicken, pasta.
Jon: My kids don't like chicken but they like pasta. Pasta and carbs. Kids love carbs.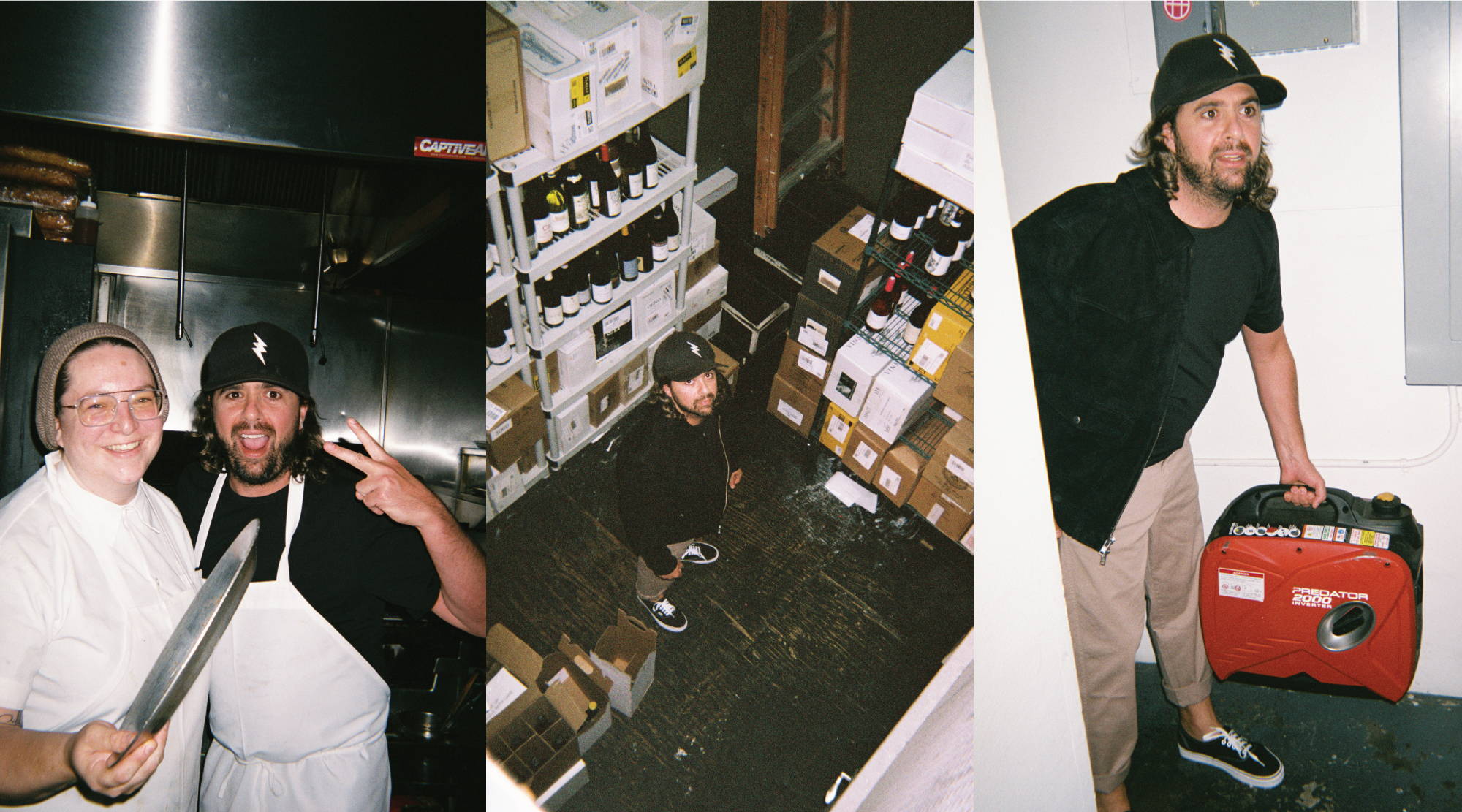 Q: Any talks about opening more Jon & Vinny's restaurants or completely new concepts?
Vinny: Ideas are the fun part. It's nice to feed people, make them happy and see them happy.
Jon: Always talks. Always talks. It's like, can we open a cool Chinese American place? Absolutely. Can we do a sushi joint? Absolutely. Can we do bad-ass Greek plates? Absolutely. We have a lot of ideas, but it would just pull us away from our families right now. We're trying to balance our personal families and our work families. We have to continue providing them opportunities, which is more of a focus than whipping out a Chinese restaurant right now.
SHOP THEIR PICKS