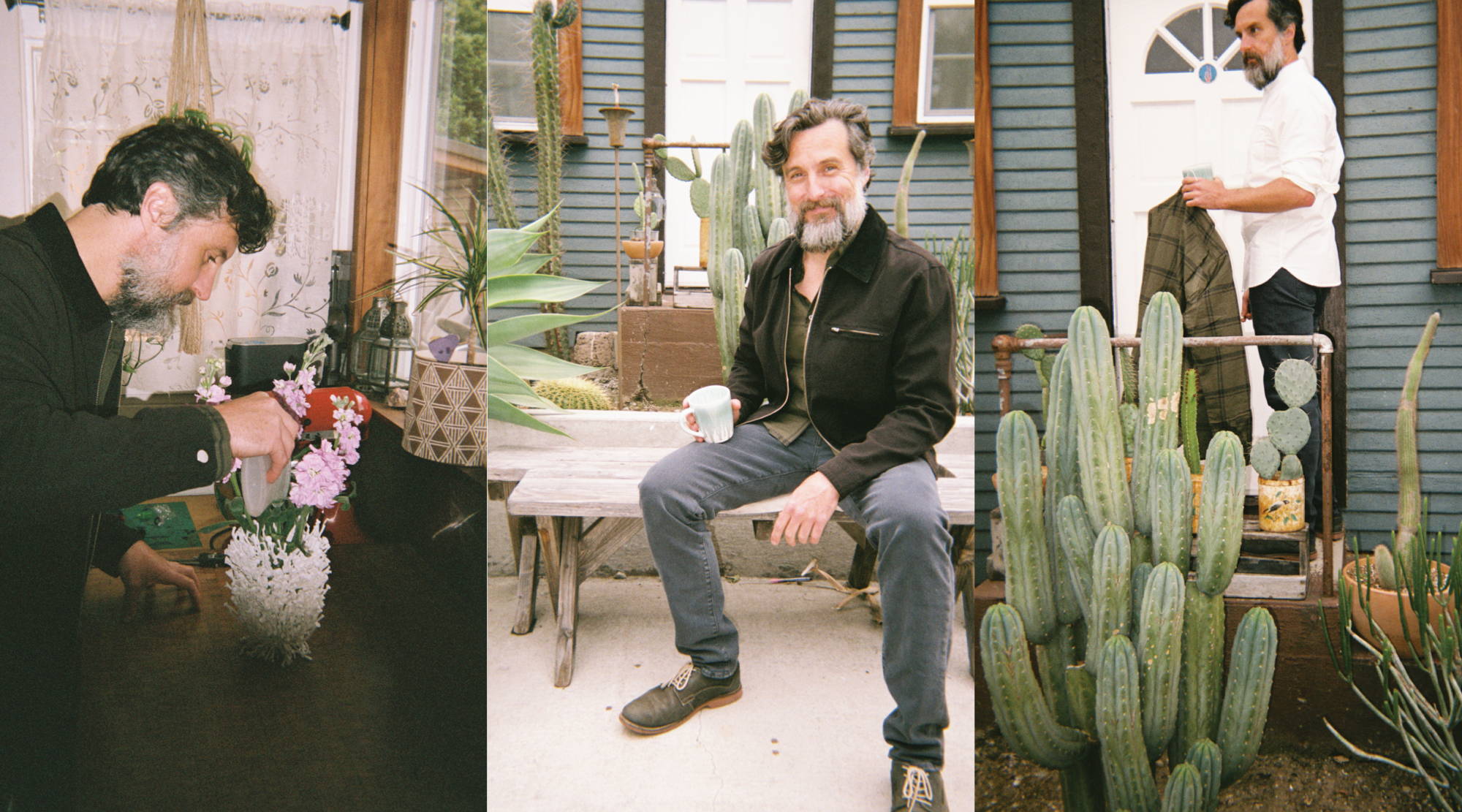 This is "UNTITLED": A series profiling American artists and creatives to share their stories and connection to design in modern America.
We interviewed artist James Peterson and gave him a single-use camera and one roll of film to document a day exploring and creating in Los Angeles, wearing his favorite pieces from our Spring Collection.
James Peterson is an artist and sculptor based in Los Angeles. He's exhibited at Art Basel in Miami and Switzerland, Coachella Art & Music Festival, Burning Man and more, including both private and public art installations. (You can find one of his latest projects currently on display in West Hollywood.) A self-proclaimed materials and processes geek influenced by nature, geometry and the development of organic matter, James merges art and technology with sustainable resources and practices whenever possible. With his work, James hopes to engage and uplift his audience while raising awareness and inspiring conversation

.
Q: How did you get your start as an artist?
"I fell back on a childhood dream that got me back into art making in the first place, which was visual effects for film. I picked up everything and moved to Los Angeles to get into motion pictures and visual effects. It wasn't digital, it was all hands on, like practical effects such as model making and prop building. I worked my way up in that industry, meeting a lot of amazingly talented people and learning a lot of different processes. After working in visual effects for a while, you could see it was coming to an end. Digital effects were going to consume it all, so I jumped on an opportunity to have a reality TV show for Discovery. I did that for a while, and it was intense. After that, I was offered a job at the Southern California Institute of Architecture. I ran the digital fabrication department there for almost nine years, teaching processes and different ways of making things. That's where I learned a lot of the digital fabrication tools that I use in a lot of my own art. As my time was coming to a close there, I pulled together all these different skills that I've gleaned from these different occupations and created this one sculpture that got a lot of traction. I traveled with it and was able to go to Art Basel in Miami, Switzerland and all these different places. Then, Coachella reached out to me about doing an installation. I created a big sculpture for Coachella and that was successful. That's what gave me enough resources and catalyst to make the jump into sculpture full-time."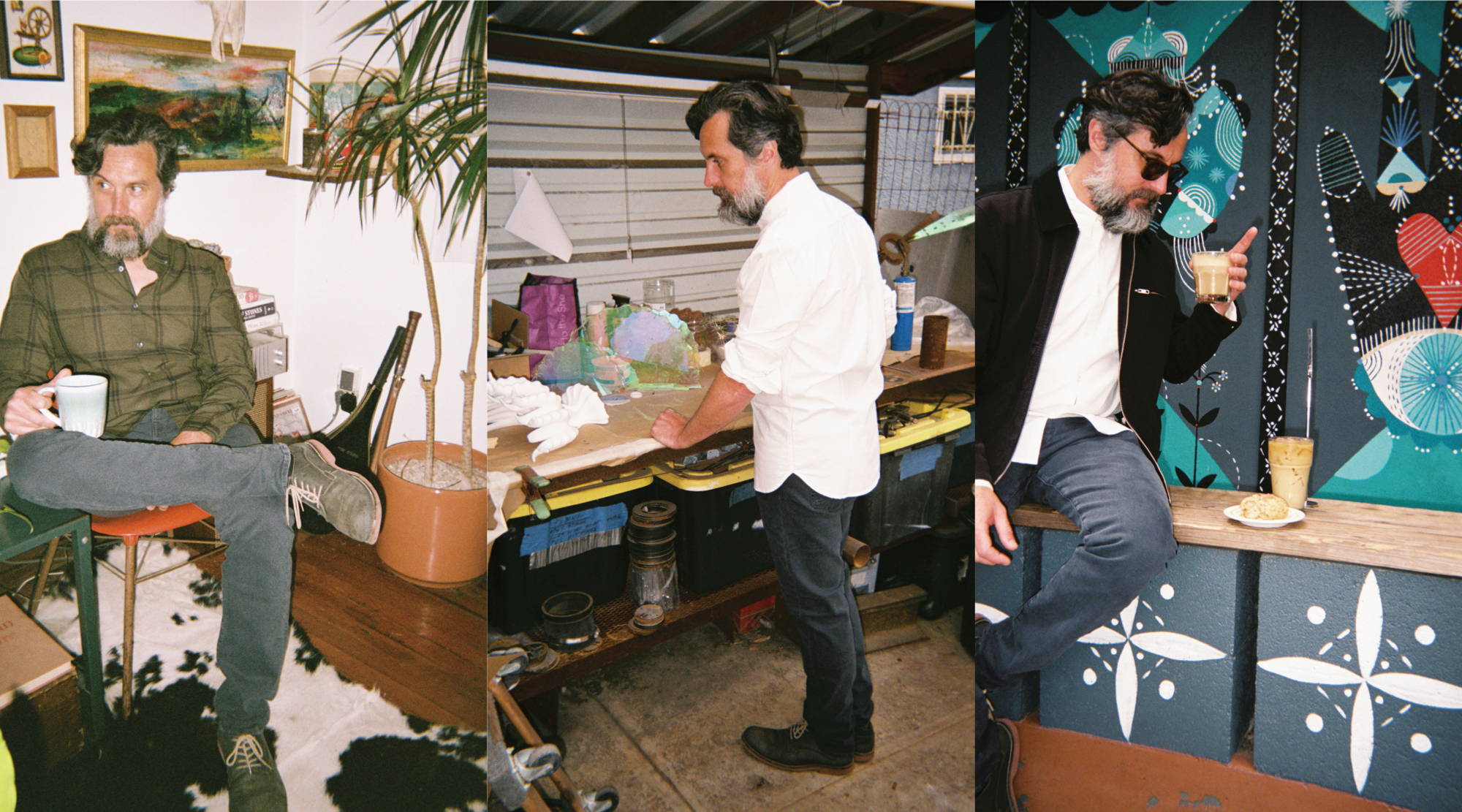 Q: What did you study in school?
"I was always an inquisitive and creative kid and had a supportive family that helped to nurture that. When I was a child, this amazing person taught an art class at my elementary school where I learned life drawing when I was in the 6th grade. I took that same momentum and ran with it. By the time I was out of high school, I got a scholarship to a small private art school in Michigan called Kendall. At Kendall, I migrated through all the different curricula until I ended up at sculpture, largely because it was all inclusive unlike other mediums. You could mix painting and drawing together, but with sculpture anything went, so I gravitated towards it."
Q: What inspires your work?
"Nature and geometry are two things that are huge driving forces for me. Whether it be microscopic organisms or macroscopic life forms, I'm always deeply inspired by the ways that life forms and organic matter develops. I find it really interesting that it can be hyper-simplified in a geometric way."
Q: What led you to get involved in sustainability and sustainable practices? Is this something you've always been passionate about?
"[Sustainability] is something I've been inspired by since I was a child. When I was a kid, it was just becoming more commonly discussed in society. It was all very fresh, and people were starting to become aware of the impact on our planet. As I went through my different careers, some of them were extremely wasteful, which really inspired me to be more mindful about how I make things. For example, I've made pieces that may incorporate plastic but when I use plastic, I do so in a way where it won't get tainted contaminated by other materials. When I'm done with them, I can take them to recycling facilities to have them properly reinstituted as material.
I try to adopt different modalities and practices that are more energy efficient and less wasteful. Last year we made a sculpture comprised of drinking straws. It was like 22,000 drinking straws all gathered from the beach and from different clean ups. We organized them by color and created this pattern. Sometimes I'm subtle about being strategic with material to get people to inquire about it and plant those seeds of knowledge. Other times it's more literal and forward. There are a lot of different ways to bring that conversation to the forefront, and I try to do so in a subtle way."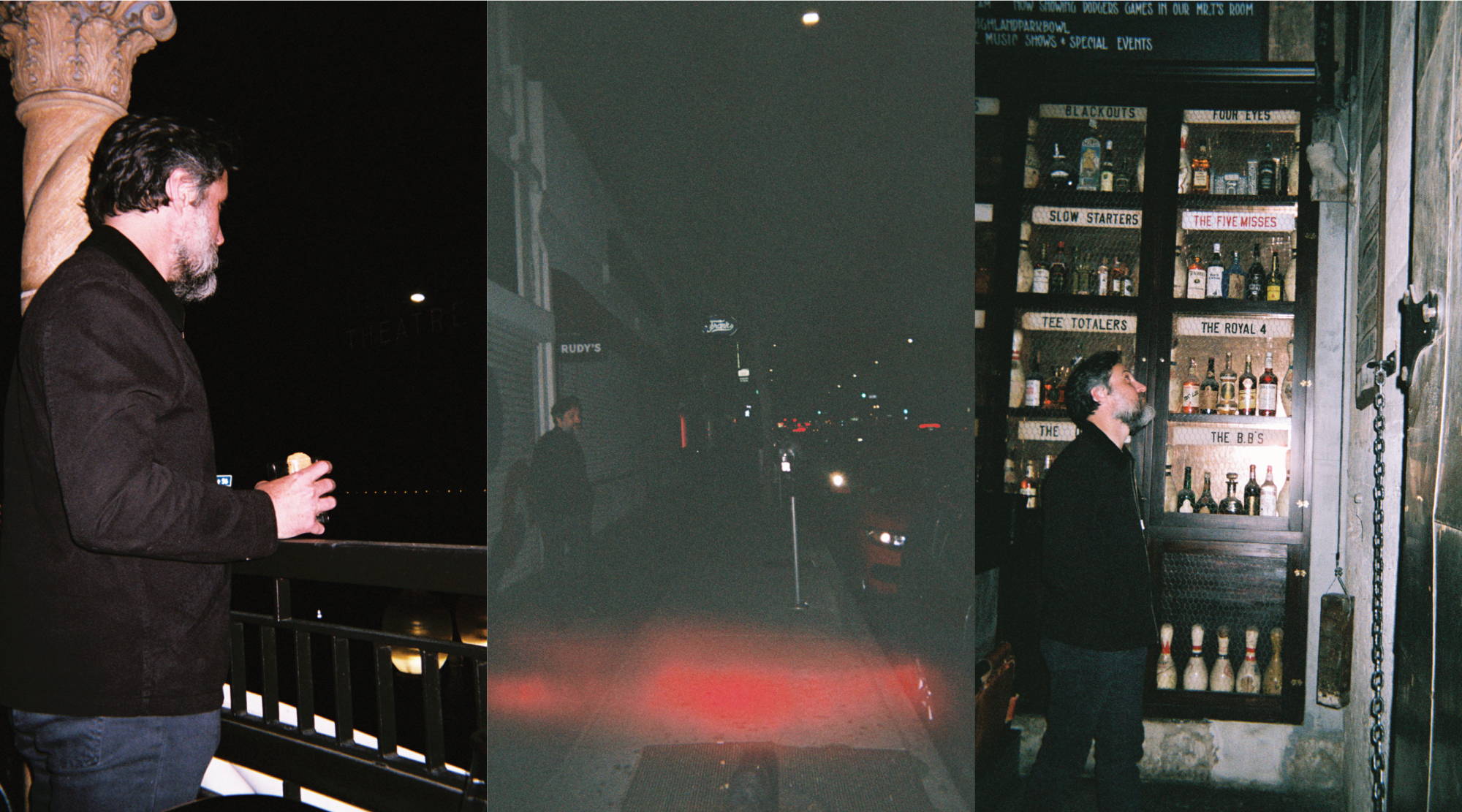 Q: Favorite material to work with?
"I don't have a favorite material but I'm a materials and processes geek, so I love all [materials]. For the piece I did in West Hollywood, I invented some materials and processes for that. I'm very interested in exploring different ways of getting to a place. I don't have one that's a favorite over the other. For me, I think it's more about the different ways of juxtaposing and combining materials in an interesting way."
Q: Tell us about your favorite project.
"[Straws] is definitely a favorite to date. That piece was really powerful and one of those few that did exactly the thing that I wanted it to do, which was to inspire real change. You can see the change happen. People took notice and that virtually started conversations about the impact of straws on the environment, the straw ban and getting that moving.
I think the Sessilanoid piece that I was fortunate enough to take to Europe is another favorite. It was deeply inspired by the birth of my son and that was a really life-changing experience. It's also influenced by the impact that plastics are having against our oceans and natural resources and a dialogue about how they grow and propagate and infiltrate and are replacing life forms."
Q: Is your art interactive? How is it meant to be experienced?
"Just about everything I make is designed to be interacted with. I've always reacted to this sense of wanting to incite change, get super involved in something or pull my audience into a conversation. Part of that is breaking down the more traditional barriers of art that limit people's access to something. It's a real challenge because people inherently will destroy things, even if they don't mean to. I find it really compelling and fascinating that a lot of things are moving in the direction of experiential art. Getting art out of museums and getting it into these places where anyone has access to it makes the art more readily accessible. There's a lot of fun associated with it, too. There's a lot of joy. I'm interested in tapping into something that's more about bringing us all up versus bringing us all down."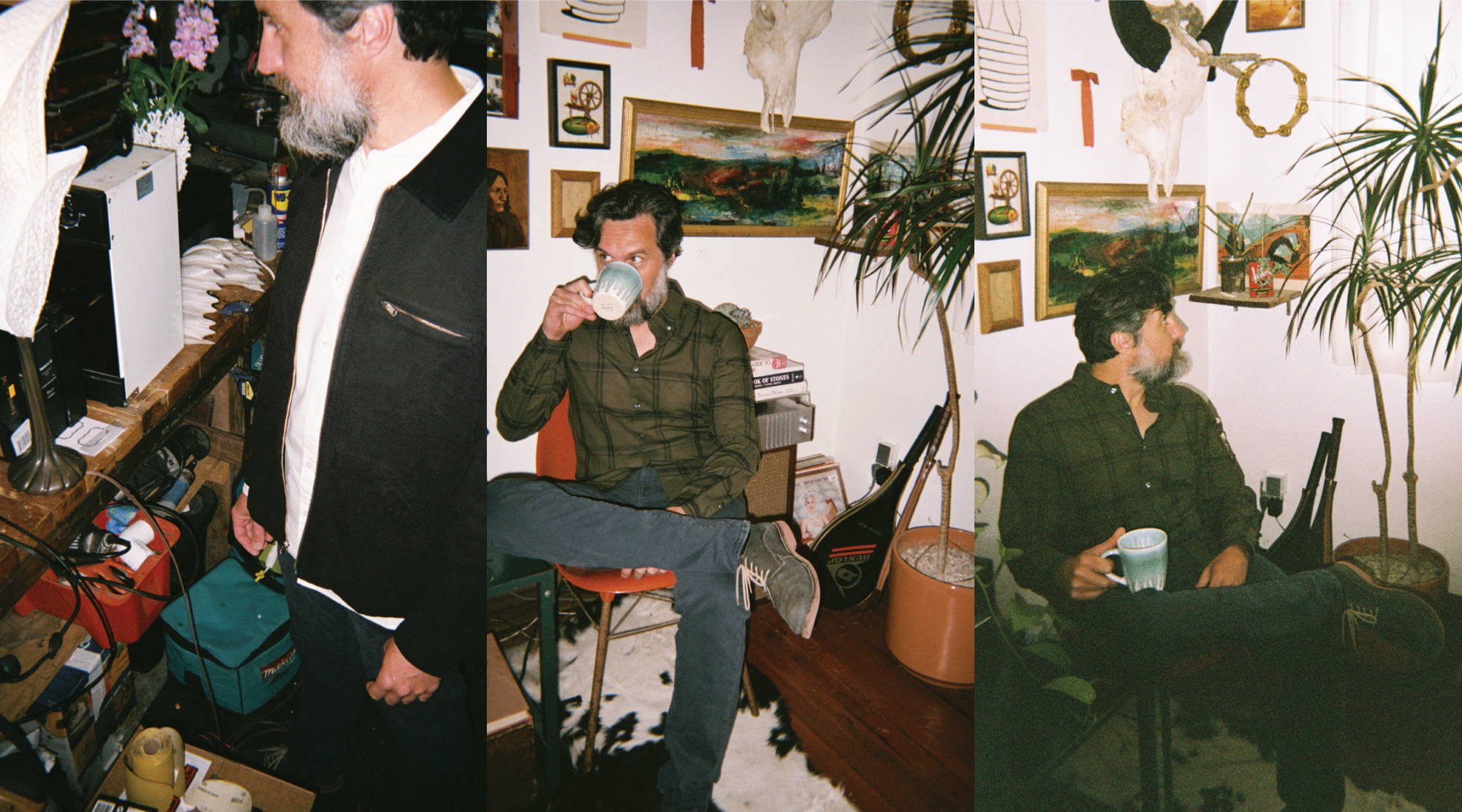 Q: Where can we find your latest work on display?
"I have some installations right now in West Hollywood on Santa Monica Boulevard near the Troubadour. A lot of things I do are more experiential and tend to be temporary in nature with the exception of the West Hollywood installation. There's another series of permanent works in development right now that we're looking to activate in the next year or so."
Q: What is your biggest career challenge you've faced?
"One of the biggest challenges for the type of work I do is longevity. Dealing with materials that can sustain and last for a long duration of time with sustainability in mind is a challenge. I focus a lot on the processes used there, what to do with the waste and how I'm going to handle the leftover materials from the making of it. I try to work with locally sourced vendors and support my community here in Los Angeles. That way I'm minimizing the added expense of freight from overseas or materials being shipped from far away. There are hidden consequences on the environment––carbon emissions and so forth. There are a lot of different metrics that look at that, so I try to take them all in and keep them all in mind when I'm making decisions about a project."
JAMES'S PICKS