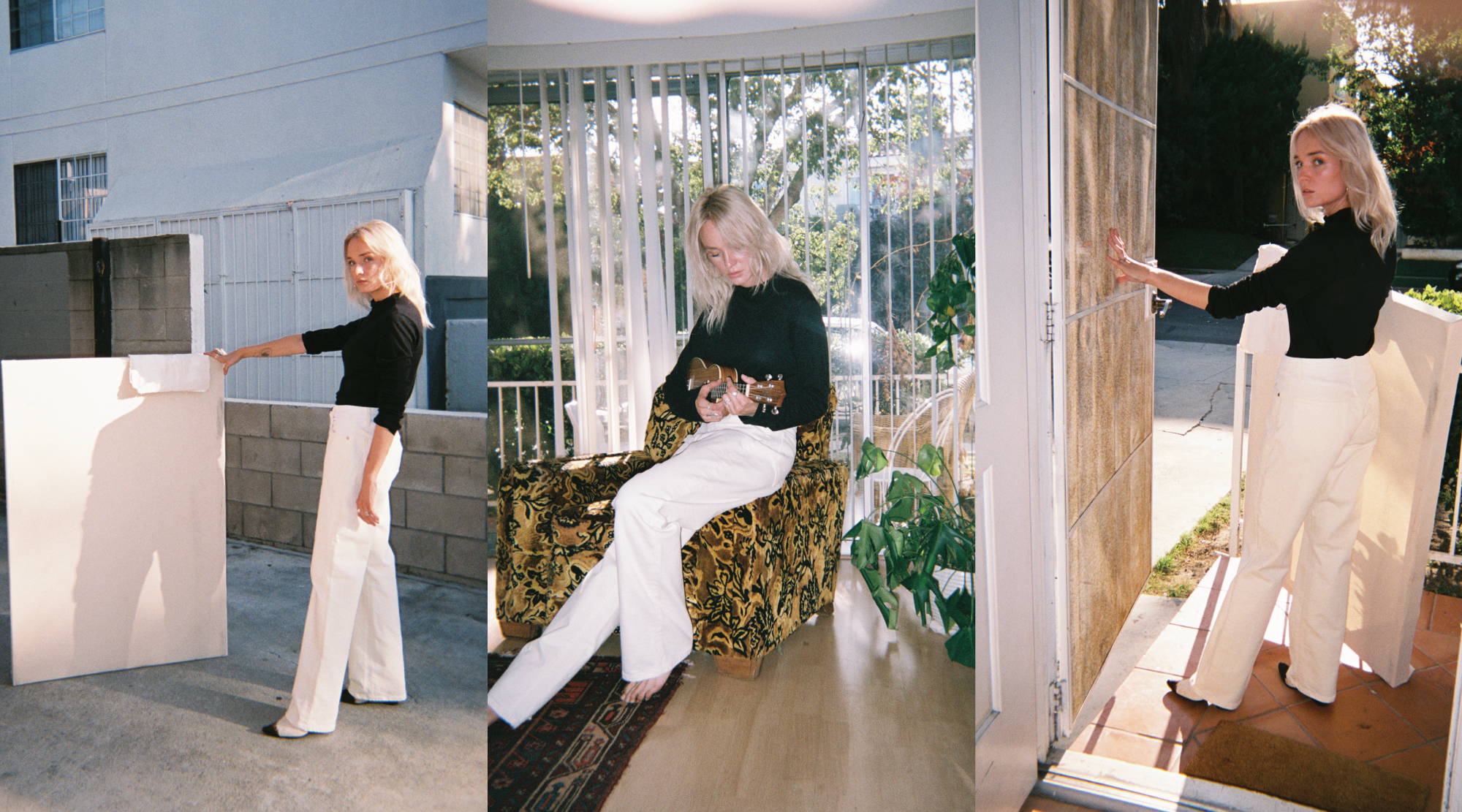 We collaborated with bicoastal artist Cori Maass of Coral Monday to design a limited-edition collection of canvas tote bags in celebration of our new Los Angeles store opening. Her work, a raw and beautiful reflection of her internal processes, is inspired by duality, human connection and the intricacies of emotion in relation to the world around her. Cori's unique style translates through her use of delicate lines, shapes and words to communicate her observations and internal processes. She now splits her time between Los Angeles and Atlanta, collaborating often with fashion brands and tattoo artists throughout the country.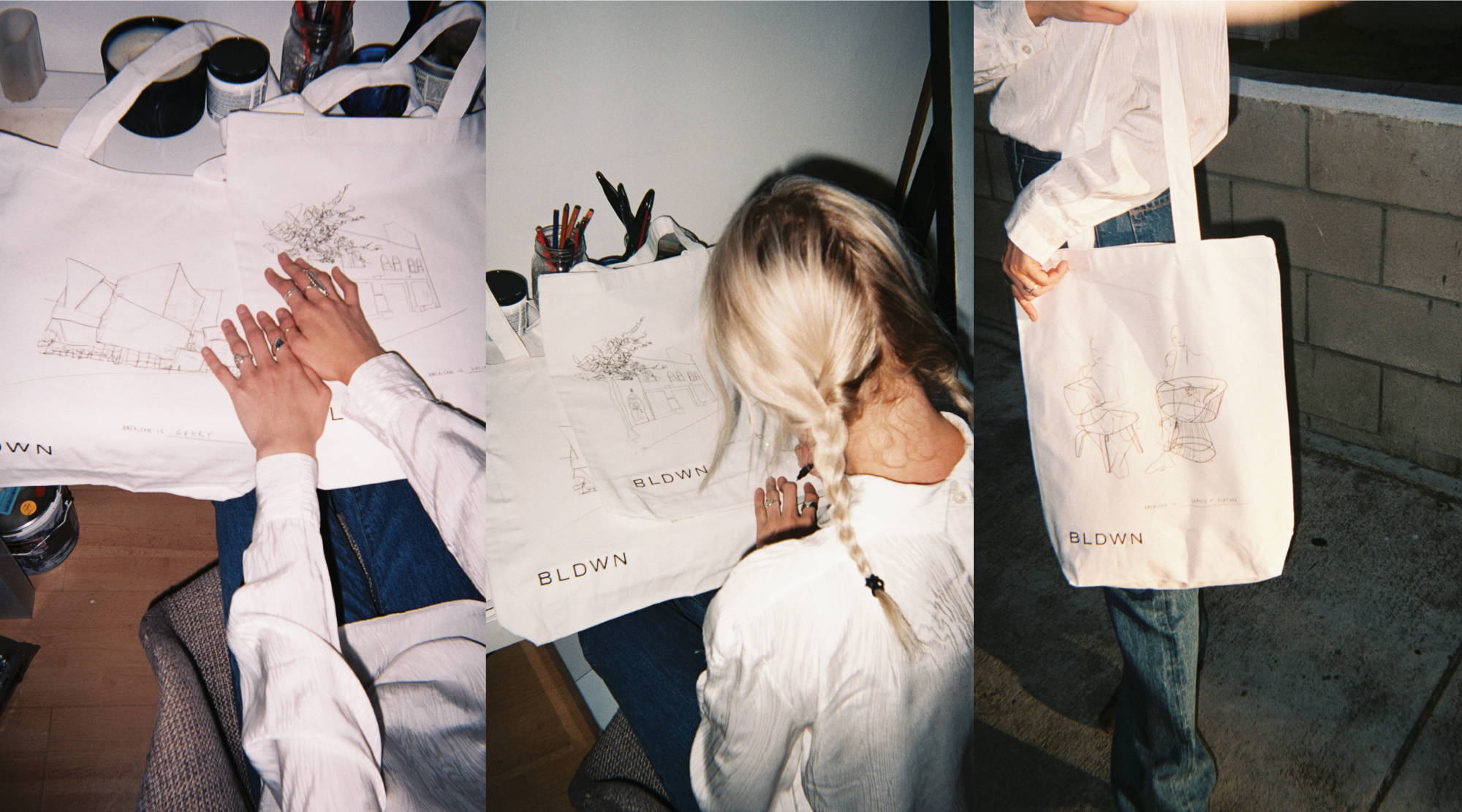 Q: How did you get your start?
"I started out as a licensed hair stylist. The cosmetology school I went to hired me to help out with their social media and marketing, which eventually lead to an opportunity to work for a new start-up brand where I oversaw all elements of marketing, branding and design for their company. I eventually left to start my own consulting business. It was during this time that I began to explore my creativity more seriously. (Despite my background in design and branding, I never thought of myself as an 'artist'.) I started Coral Monday because I wanted to create art that reflected my personality and passions. I was so used to working for other brands where I was limited to their aesthetic and wanted to do something new for myself. Coral Monday and my work as an artist grew unexpectedly, and I'm lucky to call it my full-time job."
Q: What's your favorite subject matter to draw?
"I have a few favorites, but I'm most interested in people and emotions. I love portraits and have been really into drawing hands lately. I like to draw things that have meaning or express a particular emotion or concept. I struggle with the purpose of art sometimes, but if I can capture and communicate concepts that unify people, there is some meaning there."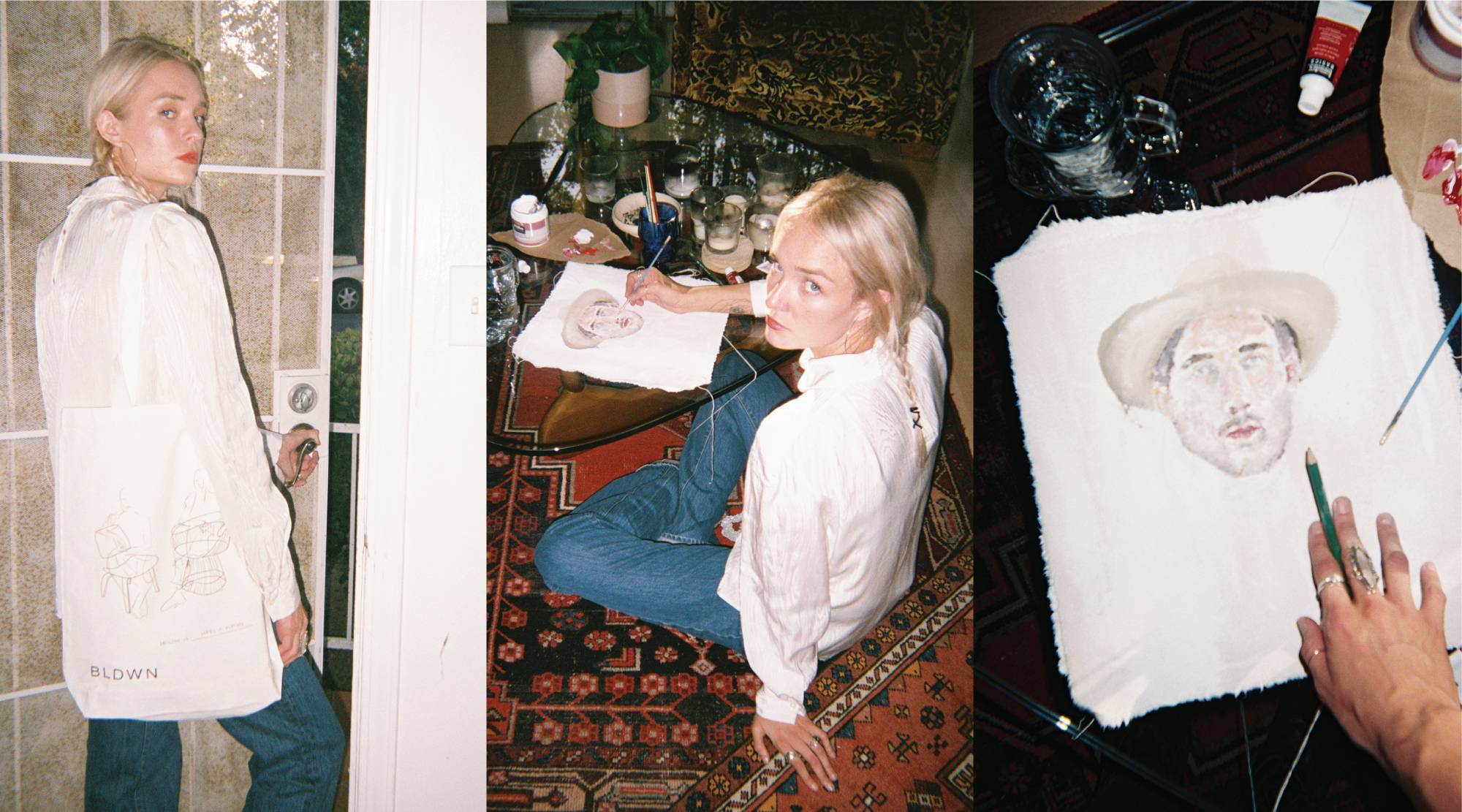 Q: What's your favorite medium to work with?
"I don't necessarily have one. I'm most interested in the overall purpose of the piece than the actual mediums used, so I'll explore and utilize whatever will best meet the needs of the project. I started out creating digitally and have moved into painting, pastels and pencil/pen work, but I still use the digital techniques that have laid the foundation for me. I love painting murals and have been exploring more realistic-looking techniques with paint and pastels. I'm also very interested in photography. I like to get my hands on anything that I can learn to make or construct."
Q: How does your work set you apart from other artists in your space?
"Even though I didn't go to art school, I think that has been an indirect advantage for me. I have been pioneering this whole thing all on my own, which keeps me from being overly influenced by other creators. In the minimalist space, I see a lot of people duplicating other artists' work. I try my best to bring my truest perspective both visually and through my writing."
Q: What drew you to partner with BLDWN on their Los Angeles store opening?
"BLDWN has been a dream company to work with. I'm drawn to the level of design and attention to detail that they carry through every aspect of the brand. I'm learning so much from them about American design, as well as current designers and artists that are contributing to our story and society."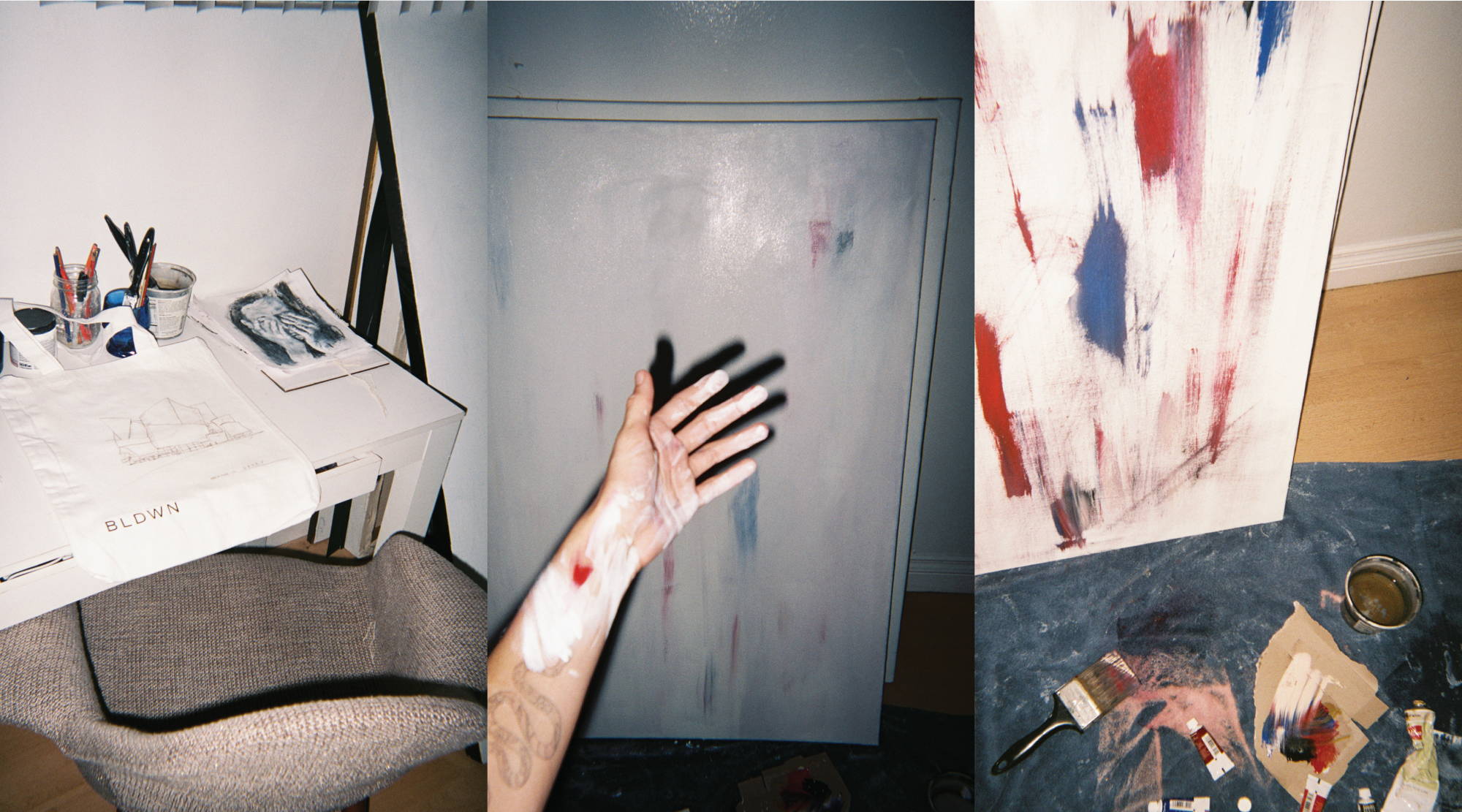 Q: Describe your dream project or collaboration.
"I would love to continue working with brands like BLDWN that are creating at a high level and empower me to bring both my creative and strategic perspective to the collaboration. I'm really interested in how art and design influences life, so projects that are impacting people's daily lives are the ones I'm most excited by."
Q: What inspires your work?
"When I was first discovering that I was an artist, the best advice I was ever given was to 'first learn to see'. In every moment, I am absorbing what is around me: Human interactions, the environment, the undertones of the moment, how I'm feeling and building language around it."
Q: Who is your favorite American artist?
"I love Cy Twombly. He communicates complexity within the minimalist space. I'm attracted to the colors he uses and although some of his work might look chaotic through scribbles and indistinguishable words, they are calming and balanced. What I admire most about Twombly is that he created a place for minimalist artists. Despite being heavily critiqued and often misunderstood, he continued to create works that were true to his perspective and allowed others to bend the rules, making art that mimics true life."
Q: Any advice for someone looking to make a full-time career as an artist?
"Create every day and don't be afraid to show your work, even when you are feeling exposed or incomplete. If you don't open yourself up to critique, you close yourself off to opportunity. Also, get used to the uncertain. There are times when things are moving, and there are times where it feels as if you'll never work again. In every moment, keep creating, innovating and trust that it is the nature of it all."