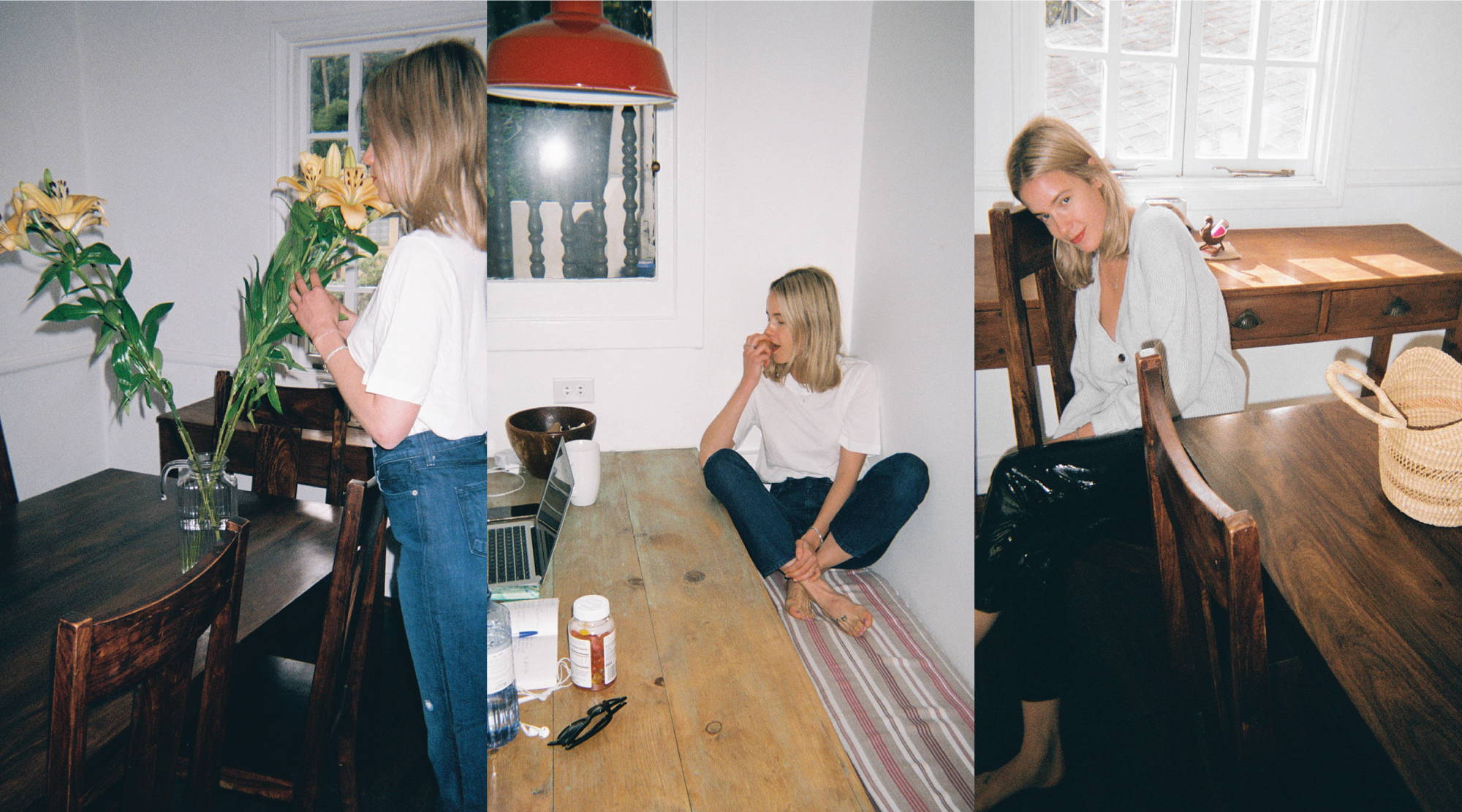 BEC ADAMS : MUSIC SUPERVISOR, DJ & FOUNDER OF LES FILLES
This is "UNTITLED": A series profiling American artists and creatives to share their stories and connection to design in modern America.
We interviewed Bec, giving her a single-use camera and one roll of film to document her first official week living in LA wearing her favorite pieces from the Spring Collection.
Originally born in Adelaide, Australia, the newly bicoastal Bec Adams wears many hats. Back and forth between New York City and Los Angeles, she works as a seasoned music supervisor and DJ. Bec is also the fearless founder of Les Filles, an agency that represents modern women in music. Working behind-the-scenes in close collaboration with designers and brands to develop runway tracks and live DJ sets for fashion shows, events and campaigns, Bec views music as a highly personal form of individual expression. Her musical sensibility, cognizant approach and handful of exciting projects underway make Bec one to watch out for.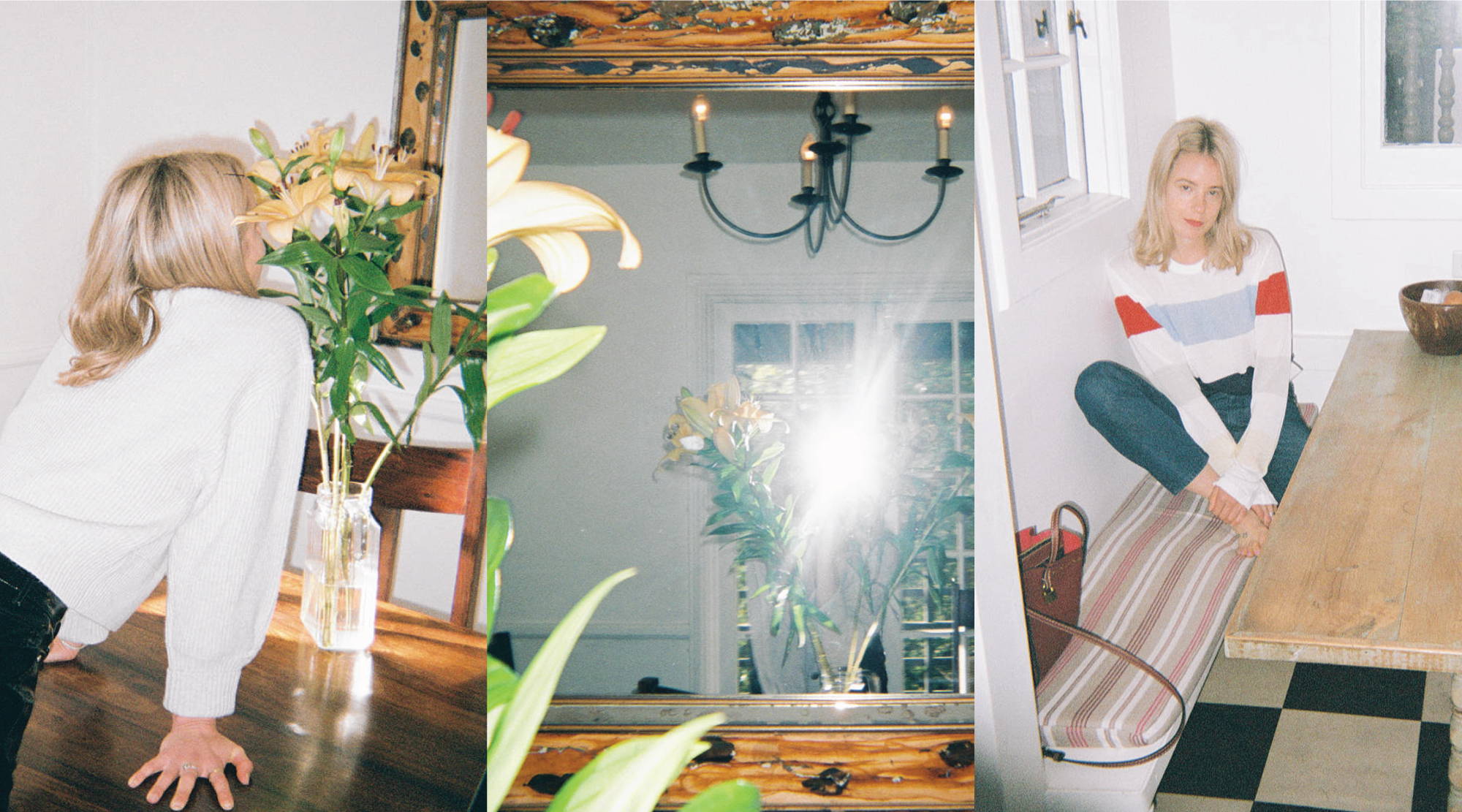 Q: How did you get your start in the music industry?
"I was born in Adelaide, a small town in Australia. I attended the University of South Australia for law school and specialized in intellectual property and contract rule, which is relevant to becoming a music supervisor. I always wanted to work as a music supervisor and currently do this as well. To be taken seriously in this industry you want some creative esteem behind you. I moved to New York six years ago and decided to start DJing to be taken more seriously in my music world. I sort of used every DJ set to communicate a point of view, or specific message that I wanted to send. I played a lot of disco and funk, curating the sound very carefully. People started to notice that I wasn't playing top 40 hits like everyone else. I was never like 'I'm going to be a DJ'. It was a side project that took its own life role."
Q: Why did you decide to move to America?
"I moved to America for the opportunity. I wanted the opportunity to start my professional life where all of my idols had, working within the space that I could only have dreamt of."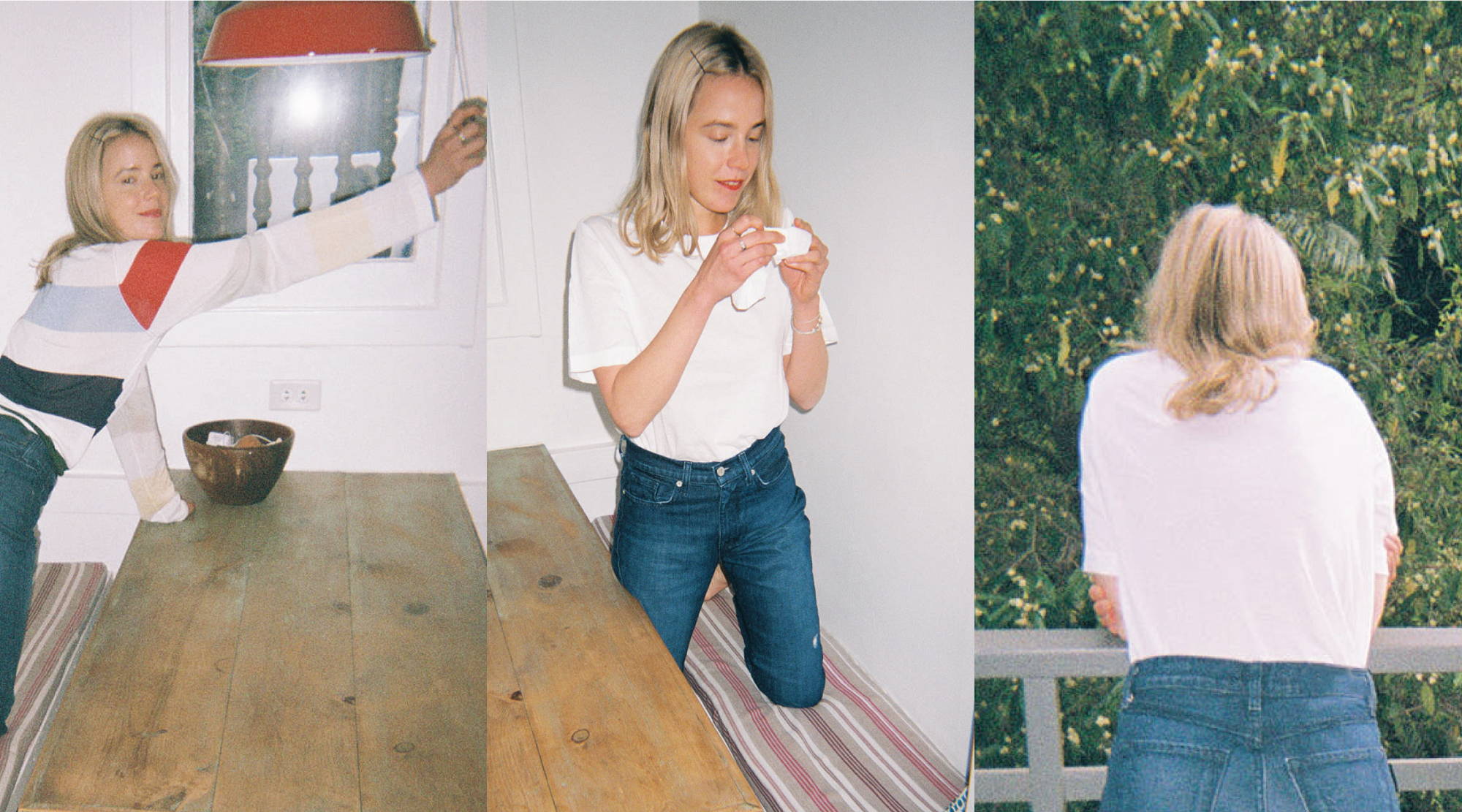 Q: Tell us more about Les Filles.
"Women are really being celebrated in the industry right now. It's such a beautiful time. I've been a music supervisor for a few years and before this movement of empowerment we were so outnumbered. Les Filles was founded at the beginning of 2018 and means 'the girls' in French. Every woman we represent is a musician, DJ or works in the music industry in some way. For me, it's not about how many Instagram followers you have. It's about talent. At Les Filles, we work very closely with our clients to make sure everything is on point and expertly executed."
Q: Growing up, what was your dream job?
"I had no idea what I wanted to do. I knew I wanted to work in music because I grew up in a very musical family. My mom is a pianist. And I never wanted to be in a band…it's just not for me. When I was in high school, my parents suggested that I go to law school because the skillset is so applicable to other jobs. In Adelaide, we don't have the schooling systems that America has. You can't go to school for music. I didn't know how I was going to work in music, but I had to do it. It just evolved. I can't believe it evolved into this! It's my dream job and I didn't even know it."
Q: You wear many hats. What is your favorite kind of project to work on?
"I adore live DJing fashion shows. That's what Les Filles specializes in. I'll collaborate with a designer or brand a few months out to gain their creative vision, then curate a mix of songs to create that runway track for them. We work together to fully bring their creative vision to life. I recently became bicoastal, splitting my time between New York and Los Angeles to grow Les Filles and take on an exciting new project doing music for film."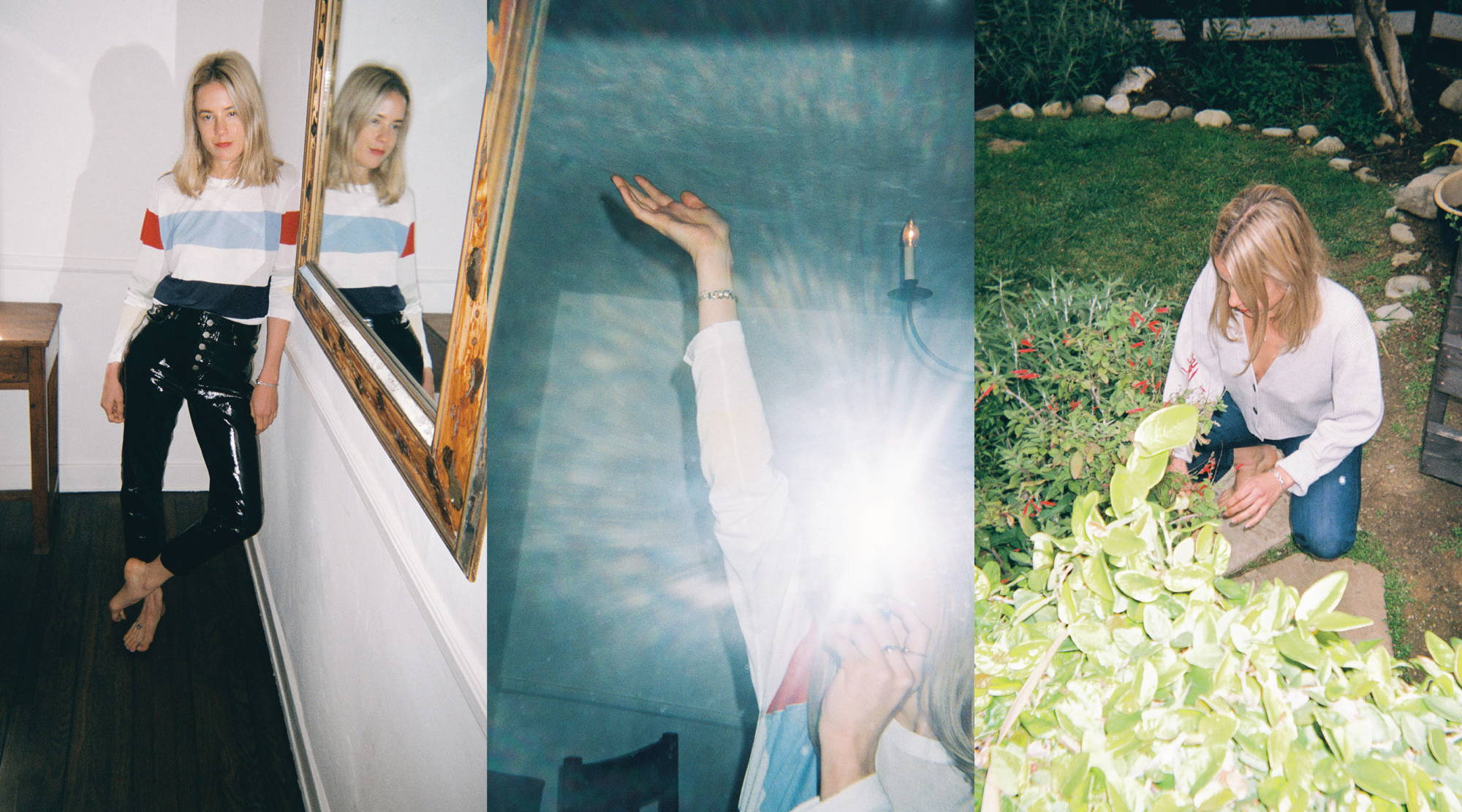 Q: What is your favorite genre of music?
"I love disco and funk. I love all the music that came out of South Africa in the late '70s and early '80s."
Q: Do you have a mentor? Tell us about someone who inspires you.
"My idol in life is Sofia Coppola. She's a creative visionary and such a graceful woman. I have always really admired how she goes about her work. She creates beautiful content with a sense of purpose behind it."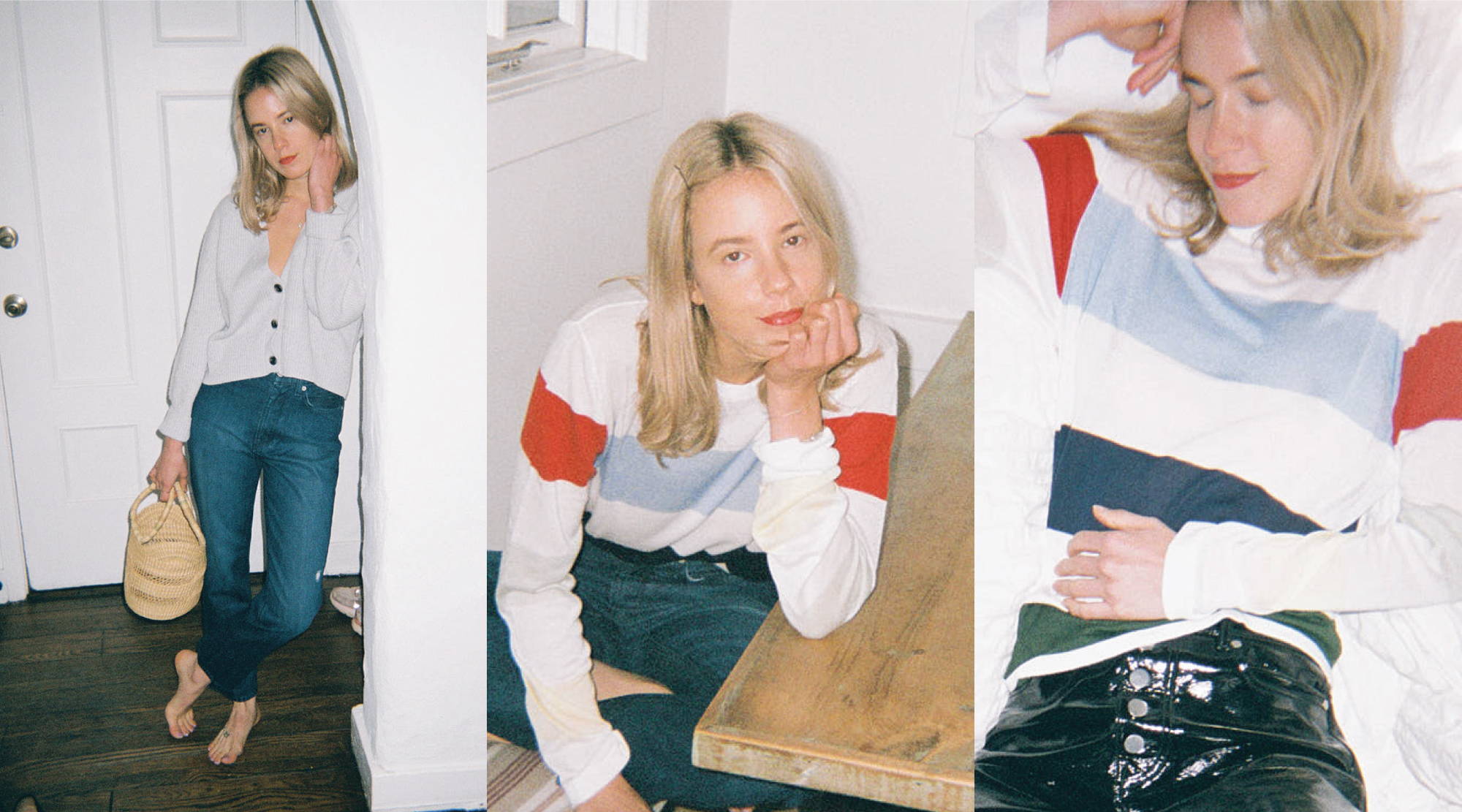 Q: What is your most valuable trait?
"Work shouldn't have to feel like work! I always believe in being kind, generous and working with integrity. I only ever want to collaborate with people who share those same morals."
Q: Any advice for other women looking to pursue a career in the music industry?
"Know your music. You need to know your music and have a point of view if you want to become a DJ. I was so fortunate to have parents who were so musically versed. My parents gave me a Donald Byrd album when I was a child. He was a talented American jazz trumpeter. I was introduced to incredible artists like Donald Byrd at a very early age, which helped grow my knowledge and interest."
SHOP BEC'S PICKS